Top Middle East Cyber Threat – 26 March 2020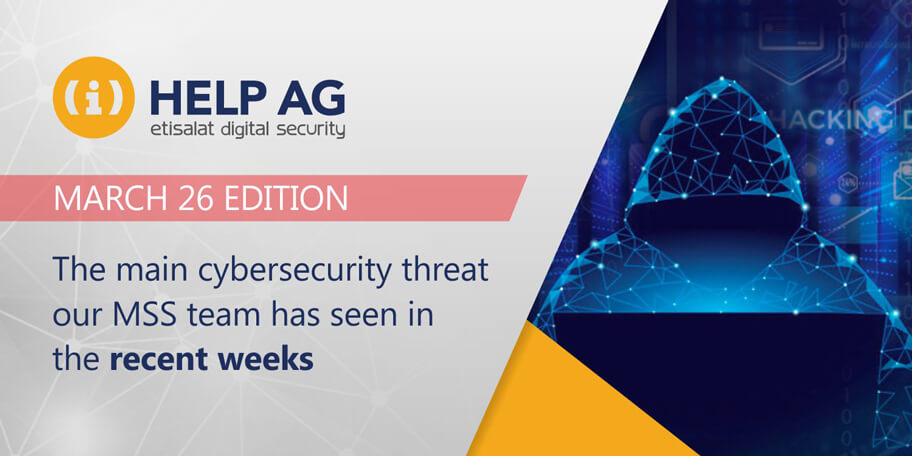 At Help AG, our Managed Security Services (MSS) team offers 24x7x365 monitoring of complex IT security infrastructures to some of the largest enterprises in the region. As a result, we have our eyes keenly fixed on the cybersecurity threat landscape and are among the first in the region to learn and act upon new threats.
Microsoft has released an advisory regarding a vulnerability in Adobe Type Manager Library (ADV200006). Remote attackers exploiting the vulnerability could execute arbitrary code. For systems running supported versions of Windows 10, a successful attack could result in code execution within an AppContainer sandbox context with limited privileges and capabilities. Microsoft has not released security update addressing this vulnerability however have provided few workarounds to mitigate the impact in case the vulnerability is exploited. Since the vulnerability has already been exploited in the wild, Help AG recommends the users of affected products to consider applying the suggested workaround from Microsoft.
Recommendations
It is recommended to consider applying the following workarounds to mitigate the impact of the exploit until the security update for the vulnerability is released by Microsoft. Please test the effects that the workarounds may cause prior to applying the workarounds as it may cause impact to other applications. For more details, please refer to the information provided by Microsoft.
Disable the Preview Pane and Details Panel in Windows Explorer
Disable the WebClient service
Rename ATMFD.DLL
References