Windows XP End-Of-Support To Leave Middle East's Large User Base Extremely Vulnerable To Attack, Warns Security Expert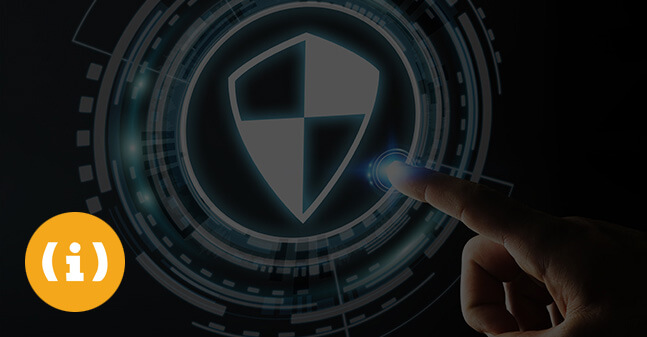 XP users are already at 400% greater security risk than Windows 8.1 users; Help AG Warns that this high risk percentage is only set to rise dramatically post April 2014
Help AG, United Arab Emirates: Preceding Microsoft's imminent discontinuation of support for its hugely popular XP operating system (OS) on 8 April 2014, Help AG, a leading information security services and solutions provider in the Middle East, has issued a stern warning to business and home users to discontinue usage of the operating system or risk exposure to flood of security vulnerabilities. Windows XP currently has a 400% greater risk of malware infection than Windows 8.1 owing to improvements that have been added with each iteration of Microsoft's flagship operating system. This percentage is only set to rise dramatically when the software giant ceases to release critical security patches for the OS.
Nicolai Solling, Director of Technology Services at Help AG
Because of the problems associated with application migration and the tendency of home and business user to only undertake major OS upgrades when refreshing their hardware, XP maintains a strong penetration of the worldwide OS market- 29.53% according to netmarketshare.com. Hackers will no doubt be keen to target the large pool of newly vulnerable users. "XP users need to understand that after the end of support, there will be no official way to fix any OS vulnerabilities," said Nicolai Solling, Director of Technology Services at Help AG. "Not only this, antivirus (AV) vendors too will reduce or even completely abandon their efforts to update their solutions for this operating system leading to a scenario wherein new developments in the field of AV technology will completely bypass Windows XP."
In addition to the typical threat vectors that are seen even on modern operating systems, Help AG believes that zero-day vulnerabilities- which remain unknown to the software vendor until the first attack takes place- will pose the greatest immediate threat to user who continue to run the unsupported XP system. Nicolai points out that there is a strong belief within the IT security community that hackers across the globe are already compiling lists of zero-day vulnerabilities on XP which they will only release after the end of support. "With no fixes available, this list will only grow making usage of the OS a horribly poor decision from a security perspective," he said.
Windows, in all its iterations, accounts for 90.62% of the total OS market, which is why Help AG believes that upgrading to Windows 8.1 would be the most suitable upgrade path for XP users. "With Windows 8, Microsoft introduced a much more aggressive release cycle, meaning new versions are available very 6-9 months. From a security standpoint this is a good thing as architectural fixes to software are made more frequently than before. Furthermore, Microsoft realized that uptake of Windows 8 was being hampered drastic changes to the new interface. This is why with Windows 8.1, they re-introduced a lot of the look and feel from Windows 7/XP, which now means that Windows 8.1 will now be an easier transition for XP users."
Dangers for the Payment Industry
Help AG has also expressed concern that once Windows XP goes out of support, a large number of point-of-sales systems in the region will be at a greater risk of attack and infection. Currently about 60% of the world's POS systems run Window XP Embedded. While this OS will still be supported by Microsoft, the reduced user field owning to the lack of support for the broader XP OS, would mean less security research being devoted to the platform. "A lot of the security fixes for Windows XP Embedded were received through the general update cycles for Windows XP. This is why, with XP going out of support, a large number of components vital to the Middle East's payment industry will now be significantly less secure than before," concluded Nicolai.