Under The Spotlight: Stephan Berner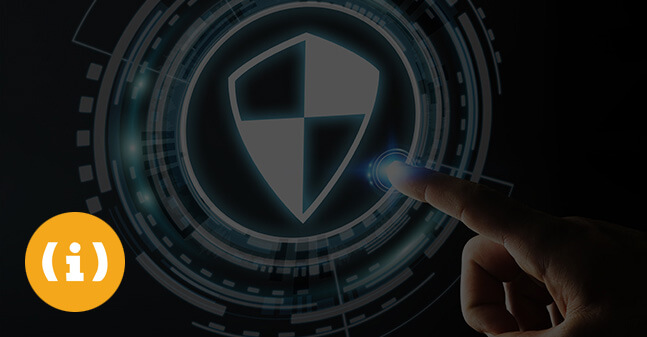 By Inside Networks Middle East
1) Can you give us a brief history of Help AG in the region and what are the key elements of its success?
Help AG is a strategic information security consulting company, founded in Germany in 1995. Since its establishment in the Middle East in 2004, Help AG has always focused on advanced IT security services and solutions, laying specific importance to three pillars: Application Security; understanding of the security impact of the application; and the governance and standards around protecting information. For the same reason Help AG also changed its motto from "protecting networks" to "protecting information".
Looking back at the last 10 years, I must say that we were correct in our observation back then as security today is all about the application. We are also witnessing that requirements for governance and standards have increased and will continue to increase a lot.
This evolution of the Middle East security market has, in turn, resulted in the materialized of three 3 different business units within Help AG. These are Security Analysis, where we focus on analyzing the security of applications and the network; Strategic Information Consulting, which focuses on the different standards and governing frameworks for protecting information; and finally Security Consulting, which focuses on delivering the most innovative security solutions in the market.
The key factor to our success has been our sole focus on IT security. Our commitment to this specific area of IT has enabled us to develop unmatched technical skills. 80% of our staff serve in technical positions which is in stark contrast to other channel players who instead maintain large sales teams.
Another factor to our success has been our ability to position ourselves as a trusted advisor to our customers. This has been possible because we place the solution and customer's requirements over any vendor affiliations. Help AG never gives into pressure from vendors and selects the products that will be implemented based on the specific needs of each of our customers.
2) We are seeing huge growth in the security market currently – what are the particular technologies you see customers focusing on?
Enterprise organizations are focused on building robust, scalable, available, high-performance security infrastructures to fulfill their governance, risk, and compliance requirements as well to protect them in the ever-changing threat landscape.
Technologies which we recommend to be implemented as mandatory technical security controls are solution which improve the enterprise security posture, enable organizations to identify threats and speed-up incident investigations. This list includes modern malicious malware prevention, web application security, Mobile Security, Security and Information Event Management, as well application layer DDOS protection, and surprise surprise the next generation firewall aspect. Its important to have a comprehensive overview and gain full visibility and control over your infrastructure.
No visibility, no intelligence, no analytics, no forensics, no remediation could easily mean no business. Combating security threats is a big problem but that's the reason why we are here to HELP our clients and prospects.
3) How important is it for an end user to work with a leading integrator such as Help AG when looking at updating their security?
The tremendous increase in the sophistication of cyber threats means that customers can no longer get away with merely deploying devices. They need completely integrated security infrastructures that have been finely tuned to their specific requirements. This means having an integrator that can conduct a thorough risk analysis, identify the right solution components, manage configurations and develop usage and management policies that help the customer get the maximum value and security from their investment.
Help AG offers the most complete range of solutions and services that address every aspect of IT security. For example, through our Security Analysis Division, we offer Penetration Testing and Vulnerability Assessment. Rather than using standard network tools, we leverage our skilled team of ethical hackers to carry out these tests in a manner that closely replicates what real attackers do. This helps uncover vulnerability that would often go unnoticed. We can then advise our customers to invest their budget into those technology that address the most pressing issue. This approach helps customer to do more with less.
Another key market differentiator is Help AG's professional customer support ticketing system that allows us to track open support cases with customers in a more sufficient and automated fashion, enhancing overall support delivery of Help AG services. The customer support system currently allows the customer to engage with our dedicated support agents in a number of different ways: toll free tell number 24/7, email integrated ticketing system, Help AG support services over our web application, which is accessible by customers. All active support customers are provided with a unique system account allowing immediate SLA reporting and case tracking.
4) Where do you predict the market is heading in the region and how as a company will Help AG aim to continue its strong growth?
I am very positive about the years to come. In Help AG we invest in our t.e.a.m., and focus on innovation and technical expertise throughout our security analysis, strategic security consulting, technology services, and project management best practice. We continue our amazing year on year growth while addressing three areas: focus to strengthen our position as the trusted advisor in our existing markets – the UAE , focus on geographic expansion by establishing our legal entity in KSA, and focus on launching our local managed security services & cloud based security services by year-end.
5) With GITEX just around the corner what will Help AG be doing during this year's show?
Since we are solely focused on IT security, we find GISEC to be a more rewarding platform. Now in its second year, the event is proving to be a must attend for members of the IT security community. This year, we had our vendor partners Algosec, Blue Coat, RSA, Infoblox, CyberArk, F5, Symantec and FireEye on our stand. GISEC gave us a chance to raise awareness about the services we offer. It also gave us a chance to assess the regional security market.
As for GITEX, all our key vendor partners are participating so although we will not have our own presence, all our top executives will attend the show.
6) What should be the end users top priority investment?
The end users top priority should be to get in contact with Help AG, and involve us from the beginning to assess their current situation related to information security from the organizational and technical point of view.
This exercise will help them to build a baseline which will support the business and map the relevant information security concerns in short, mid, and long term initiatives. We urge customer to get the information first and then make the right decision about investing.
For some organizations, it better starts by looking into the basics such as password management, upgrading and patching of systems, introducing a second layer of next generation firewalls, etc. Others might focus on advanced persistent threats, zero day attacks, web application firewalling and so on.
None of them should spend any Dirham for the sake of spending it. It need always fit into their information security strategy and the organization should have the means and resources to manage it, otherwise I would recommend utilizing our managed security services.