Nailing The Channel Game Like A Boss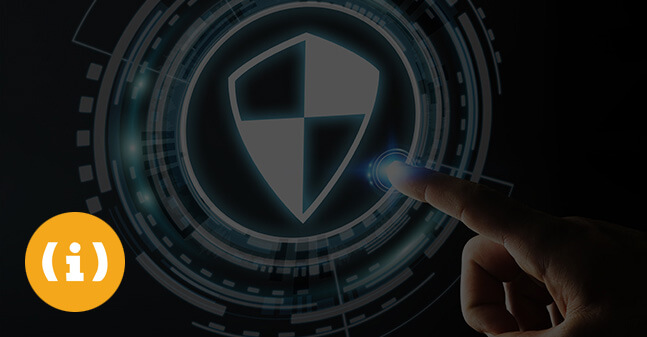 "Act like a lady; think like a boss"- It isn't that easy, only few make the cut. One such amazing leader is Alexandra Pisetskaya, Marketing Manager at Help AG Middle East. Before the curtains fall on the grand 10th anniversary party of Help AG, EC MEA in a candid conversation with the lady who has been playing the right cards to victory at one of the most successful channel partners in the MEA.
"From the beginning we never focused on product, unlike other organizations in our line of business. Our main focus was and continues to be on professional services. It is known that we are more expensive than our competition, yet this is still a profitable business model for us."
"Leverage the strength that you have: that no one else can be you."– Todd Wheatland
In a market that's synonymous with a competition hub, it's tough to make your mark unless you're doing different things or doing things differently. Entering new waters may be challenging; but surviving in there is harder and ruling there is undoubtedly a challenge beyond measure. At a time when the IT market was quite sceptical about the solutions and services model, Help AG dared to take the plunge; and by leveraging to its uniqueness as its strength, it has come a long way to the day when every other technology provider talks of providing services. The journey has definitely been exciting for them and as they celebrated their 10th anniversary recently, we tuned into one of the most crucial harbingers of their grand success in the region- the marketing arm of Help AG. Alexandra Pisetskaya, the Marketing Manager at Help AG Middle East is a really confident and sassy marketing professional with extensive knowledge of Middle East market and in-depth understanding of what motivates customers- both channel partners and end users. After a successful decade in the Middle East region, Help AG is all set to tame new shores leveraging its technical and marketing expertise in providing managed security services of international standards with local benefits.
The Perfect Ten
Going by the brand image Help AG has managed to build in this span of ten years, it won't be an exaggeration to say they have managed a perfect ten. As Alexandra puts it beautifully across, "10 years of delivering exceptional technical expertise in the field of information security, keeping local banks, retail chains, universities, healthcare, energy and government entities protected".
Cyber security wasn't really a well-known concept 10 years ago, when companies invested in it reactively. And although by and large we still see 80% of all investment goes to infrastructure and only 20% to security in the region today, end user awareness has grown. Some of it is due to the media attention around the implication of security breaches. Help AG has contributed to this in many ways by drawing attention to these breaches and educating IT community on best ways to protect themselves via our many vendor-agnostic events as well as the press and social media.
After its inception in Germany, Help AG started off its journey in the Middle East from Dubai and Abu Dhabi at a time when not just managed services, rather information security too were a very new concept. So, after having managed to cross the tougher part of the journey, is it going to be easier for the organization and the brand now on when the region is more receptive and attentive to security needs, discussions and implementation? We tried to find out.
Success is a journey, not a destination
"Yes, there is definitely much more awareness around information security but the nature of this industry is that it is continuously evolving. Threats continue to develop and there are always new avenues that hackers are looking to exploit. In such a scenario, there is need for constant marketing and awareness generation. Although we are firmly established as the region's trusted security advisor, we need to continuously reaffirm our position through strategic marketing campaigns", comments Alexandra.
Managed security services are a fine example of people becoming more receptive but there's still a long way to go in terms of market readiness. Even today many, if not most, organizations treat information security as an after-thought and underestimate its importance until a major breach happens.
Alexandra further draws attention to one of the distinct differentiators of Help AG – "from the beginning we never focused on product, unlike other organizations in our line of business. Our main focus was and continues to be on professional services. It is known that we are more expensive than our competition, yet this is still a profitable business model for us". At this juncture, one can't help being curious to know about the secret magic sauce of the brand, that has been growing at an enviable pace in the region.
The eternal quest for ROI- unraveling some secrets
Alexandra tells us that awareness and education has been an integral part of Help AG's long term marketing strategy as she is of the opinion that there still isn't enough of it. "In technology marketing everyone's diligently tracking ROI, calculating it is everyone's priority in every marketing decision. But do we really always know where exactly it comes from? Typically, an end user goes through a process of being exposed to a particular security product or service a number of times before he or she decides that their organization needs it. They might read about it in the media, see a demo at a trade show, be reminded of the benefits on social media, receive a white paper, attend a conference and it is the integration of these activities that eventually produces the result. Lead generation activities is what ROI is most often connected to but it all starts with awareness, which is what plants the first seed in demand creation. It is our job to warn about threats, highlight its possible implications in the most credible and vendor independent way, offer solutions and let the customer make an informed decision. Of course, the need for compliance with certain security standards also came into play with opening up to international markets, which drove the demand further", she remarks.
With the passage of time, the marketing strategy tends to undergo a gradual change as a brand shifts its focus from breaking ground at a new place to enhancing the brand recall, and spreads its wings to new territories. So, how has Help AG evolved its marketing strategy over the years? Going by the growing revenues, they have been definitely getting the moves right in this region where competition is undoubtedly fierce and every now and then, a new kid comes down the block attempting to shift the tides in its favour.
Looking back at the beautiful journey so far
"When I joined Help AG 5 years ago, I was handed a great product – many good stories waiting to be told. Being in the middle of its 10 year journey, Help AG had already gotten some great customer case studies, word of mouth recognition for its superior technical skill sets and niche focus on security and phenomenal growth rate close to 100% YOY. My job was to tell its story, establish a solid marketing foundation, create incremental business and make Help AG brand a trusted security advisor in our region that is it today. Being in charge of so much and shaping the company's entire marketing strategy and execution continues to be extremely rewarding."
Alexandra tells us that earlier her main marketing objectives were to establish brand Help AG and set the foundation for further business development. They have also actively promoted cyber security as a concept by hosting several vendor-agnostic initiatives, most notably their quarterly Security Spotlight Forum Road Show wherein expert tech consultants deliver a fresh security threat landscape overview and an in-depth look into the latest technologies without product pitches. "As we always say, it doesn't matter to us if the box is blue, yellow or red – we will always recommend what suits our customer environment best, irrespective of what vendor product it is. We promote this approach and in the long run this has earned us respect and trust within the end user community", says Alexandra. "Our hacking demos are always a big hit with the customers; we always try to give them something to take home – new knowledge, new skills instead of aggressive product pitches. In the long run this has proven to be a winning strategy."
Today, as they are getting stronger in the services side of the business, Alexandra says her focus has shifted towards marketing service as a product leveraging their strong brand equity. "We provide a full scope of services within Security Analysis, Strategic Security Consulting, Technical Consulting, Support Services and most recently Managed Security Services, so there are a lot of very strong locally unmatched differentiating factors that need to be highlighted." In addition, having set their eyes on KSA of late, they are focusing on a lot of lead generation and brand awareness activities in the upcoming months to build their customer base and replicate the success they have scored in the UAE.
Of late various new modes of marketing are in vogue, e.g. content marketing, social media, utilizing business intelligence and analytics. One wonders if Help AG has revamped its marketing with latest technologies.
Matching the rhythm of the changing times
Alexandra has a witty response to the topic- "People sometimes tend to think of technology marketing as something boring and lacking scope for creativity, digital age totally changes that perception. I think the skills you really need are initiative, ability to execute, ability to analyse and measure the success of your campaigns. To me, initiative is the key value addition that cannot be taught." Well, it's quite a food for thought for the other marketers and brands which are still away from the novel vistas offered by the digital age.
Of course, the rise of digital marketing has been so apparent even in the last few years. Things get outdated fast. "The way we market technology today will be very different to how we will market 10 years from now as marketing becomes more customer-centric and customer engagement coupled with tailored solutions will be the main driver for ROI. I think it will be a lot cheaper to market your product with the shift to digital but a lot more challenging as the digital space gets more cluttered, our attention span gets shorter and you must compete for clicks and mind share", Alexandra adds.
Traditionally we are taught to think that social media doesn't play a big role in a B2B scenario, so we leave it for the B2C domain where it is more relevant. Alexandra highlights the fact that in the Middle East alone over 40% of the population has internet access and 90% of that population uses social media sites daily. "That's a year old statistics too, so it is safe to say both numbers are probably higher today. UAE has the highest LinkedIn penetration with a 45% user increase in just one year. KSA has the highest Twitter penetration in the world – 33% being the latest figure. B2B or not, it becomes obvious that we will have to come up with regular and relevant content to be in sync with the trend."
Security is many a time complicated by the lack of understanding of the protocols and processes; this is where the role of a channel partner assumes crucial significance. So, what kind of expertise does Help AG provide in that domain?
Hand-holding in the security maze
"We simplify and we educate", comments Alexandra. As an example, she tells us that over the last 5 years they have reached 2,000 people across 3 locations through their Security Spotlight Forum- a free event packed with practical information that they can immediately apply in their workplace. "We are extremely responsive to all the latest security breaches, viruses, attacks and threats and our spokespeople are regular guests on the local TV news and radio talk shows not just raising awareness about them but also analyzing the attacks and giving advice to the general public on how to stay protected", she adds.
Help AG has led the establishment of a formalized national Information Security Awareness (ISA) committee in the UAE with the aim of setting up a centralized body that will address security risks related to a lack of online security awareness in the UAE, and will also develop standards, guidelines, and best practices for effective implementation of information security awareness programs and workshops across the country. Members of this committee include government entities, semi-government entities, private companies, universities, and individuals from the community. The committee is tasked with educating all sectors of the community including children, students, parents employees, judges, and others.
GITEX Technology Week 2015 is round the corner; the biggest and most celebrated technology show in the region. Interestingly though Help AG respects the show as such, they don't think it's aligned with their branding and business objectives at the moment.
Leveraging strengths; Making the right investments
"We do not participate in GITEX, which might seem somewhat controversial but we are a solely security-focused company and with the rise of cyber security centric initiatives I find it increasingly challenging to decide which ones to invest in to get maximum exposure and ROI. However, it is the events and leads generating activities targeting IT security professionals and decision makers that represent the biggest interest to us, unlike more generic and broader technology shows", Alexandra tells us. "When it comes to third-party events, I am primarily looking for ROI and not just branding, hence a tough evaluation process. You always see us in all the major third party events throughout the year, 90% of them are security focused." That being said, Help AG is an avid supporter of Gulf Information Security Expo & Conference (GISEC) and considers it one of its signature initiatives wherein they have been successfully participating in for the last 3 years since its inception.
Finally..
Help AG as a company surely knows its strengths and has been wisely playing the right cards to make its niche in the market. And with a marketing arm that understands and effectively utilizes the concept of ROI, as well as tunes aptly with the pace of the market, they are indeed nailing the channel game in the region.