Help AG Partners with Illumio to Provide Zero Trust Security Segmentation and Enhanced Visibility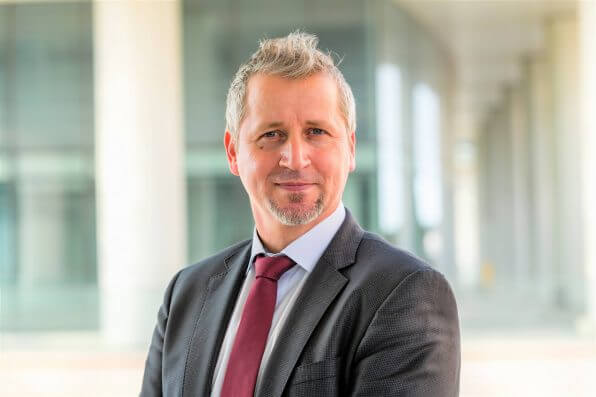 Help AG, the cybersecurity arm of Etisalat Digital, today announced its partnership with Illumio, a leader in end-to-end Zero Trust segmentation, that has driven the evolution of Zero Trust security to stop attackers in their tracks and keep networks secure.
Help AG chose to partner with Illumio because of their security expertise and comprehensive segmentation solutions that aid customers in preventing high-profile breaches. Their products help prevent attackers from moving laterally throughout an organization, which means customers can better protect their most important assets – even once an attacker is inside their environment. Illumio's approach complements Help AG's forward-facing philosophy, which is driven by innovation and the objective of embracing the required changes to digitize their clients' businesses whilst elevating their security posture.
"Our partnership with Illumio builds upon our existing Zero Trust solutions and services portfolio. In 2020, we launched the Help AG Secure Private Access Service (HPA), a Zero Trust Secure Access Service Edge (SASE) solution, to secure remote workers and ensure control of IT budgets," said Stephan Berner, Chief Executive Officer at Help AG.
"Now, we are teaming up with Illumio to provide our customers with end-to-end Zero Trust micro-segmentation to efficiently secure their endpoints, data centers, and cloud environments, thereby slashing costs and isolating attacks to prevent lateral movement. This is especially pertinent in our era of increased remote working. The 'trust no user, no device' Zero Trust model enables both remote staff users and third parties to securely access applications from anywhere across the globe. Illumio's solutions in this space also provide enhanced visibility, which is crucial in guaranteeing adherence to local and regional legislations and regulations."
Today, ensuring consistent segmentation in organizations is increasingly difficult because the IT world is highly distributed, and organizations' networks are constantly growing and changing. The speed required for application development now often contrasts with the time required for the organization to prepare traditional segmentation through the creation of dedicated IP networks – that is why scalable and adaptive segmentation is critical.  
Together with Illumio, Help AG is now offering industry-leading, tailored segmentation solutions and enhanced visibility and agility to customers across all sectors, from government and critical infrastructure to banking, manufacturing, healthcare, and retail.
"In this era of increased vulnerability, cyber-attacks are inevitable, and Illumio is in the business of helping organizations fend off catastrophic fall-out," said Mark Noctor, EMEA vice president of sales at Illumio. "Through our cutting-edge use of micro-segmentation, Illumio can stop attackers before they reach your most prized data and information. Bringing this technology to more and more customers across the region is a key priority for Illumio, and our partnership with Help AG is an important part of our strategy. We're confident that Help AG will help us expand our reach and even better support our local customers."
Greater Visibility
Thanks to Illumio and its micro-segmentation solution for the data center, Illumio Core, it is possible to see the traffic in your network. Illumio Core builds an easy-to-read map of the data center or cloud to provide the visibility you need to efficiently and accurately segment your environment.
Then, it is simple to enable a segmentation policy because Illumio Core's architecture enforces the policy on the workload, instead of on the network. This eliminates the overload of network redesign and the need to use software-defined networking or deploy data center firewalls to create micro-perimeters.
Illumio makes micro-segmentation more affordable and easier to deploy. Most importantly, it makes your segmentation policy more effective and scalable because it follows the workload.
Security at the Endpoint
Illumio also offers Illumio Edge, an endpoint protection solution that reduces the risk of ransomware and malware propagating laterally throughout an organization. Illumio Edge uses allow-lists to block any unpermitted peer-to-peer traffic between devices to stop the spread of ransomware between endpoints.