BEYOND THE BUZZ: TOP TRENDS THAT WILL SHAPE CYBERSECURITY IN 2019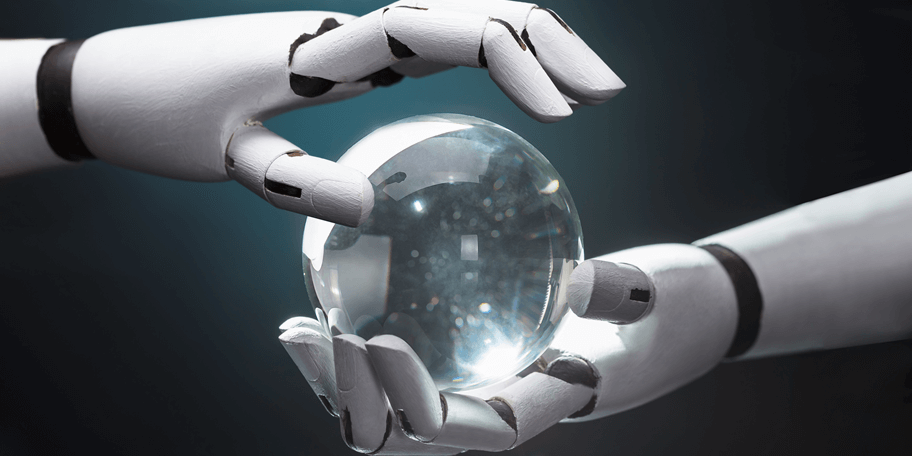 2018 proved to be yet another monumental year for cybersecurity with no shortage of high-profile attacks. There is no doubt that as our digital dependence increases, we will only see an increase in the number of threats. So, what might lie ahead in 2019?
I find that cybersecurity provides an accurate reflection of how we use technology in general and looking back at years gone by, there have been several things that have changed dramatically. Consider, the devices we connect from such as smartphones. While they've been around ever since the launch of the first iPhone, they've now come into their own as business enablement and productivity tools instead of just a means to check email on the go. On the Apple Watch, there are now apps for Salesforce and even the identity solutions that Help AG offers are custom built for this device. This changes the way we utilize technology.
Simultaneously, behind the scenes, there have been dramatic changes to how we deliver technology. We have the cloud, which represents a paradigm shift, and IoT which, for both consumers and businesses, is entirely changing processes.
As a result, cybersecurity is evolving, and in the year ahead, we are sure to see attackers focusing more and more on three kinds of threat vectors that-
Exploit user behaviour
Attack the endpoint
Target the end user's identity
Cloud Computing
This will no doubt be the biggest trend with far-reaching implications not only for cybersecurity but every aspect of IT. Because all major cloud vendors understand the need for robust security on their platforms, attackers have shifted their focus to the endpoint. End users are still accustomed to having full privileges on their devices and expect to be able to operate these without any restrictions- for example being able to download files and install software. From IT's perspective, this presents a significant risk which is why endpoints- laptops, tablets, smartphones- are becoming the new battleground.
Exploiting Vulnerabilities
We are also sure to see a new generation of attacks like Meltdown that target specific hardware vulnerabilities. This is particularly troubling as these systems are significantly harder to patch. It means we must change the way we design our software to interact with these hardware environments.
Impact of 5G on Security
Simultaneously, we're witnessing changes to the way we connect to and transmit information over the internet such as the implementation of 5G networks which are expected to start taking place this year. The monumental increase in the speed of connectivity from 200Mbps to 15Gbps on the devices we hold in the palm of our hands will change the way attackers can operate. For example, earlier we would never consider DDoS being executed from a smartphone due to bandwidth limitations but now this becomes a possibility.
AI in the Cyber Battlefield
I also think that the practical implementation of AI- from the perspective of cybersecurity- is something we'll begin to see a lot more of in 2019. Several vendors we work with have already introduced AI in their platforms to enhance protection and Help AG has itself introduced predictive capabilities in its Managed Security Services (MSS) portfolio by leveraging AI. Of course, there is also the fact that attackers too will use AI a lot more.
A Change in Mindset
It is true that the maturity of organizations is increasing, and they understand that cybersecurity is essential. They also need to understand that it's not just technology that will mitigate threats but also how they configure and operate their security environments. This means paying closer attention to the output and events generated by their security devices. Incident response will play an increasingly important role in strengthening cyber defenses. This is an area Help AG has been focusing on heavily with our MSS services. We are also ensuring that our solutions and services are cloud-ready and we're very positive about playing a major role in securing our customers in the cloud era.
I'm highly optimistic about the year ahead. No doubt, we will continue to see attacks grow in scale and complexity but as organizations gain a clearer understanding of the need for cybersecurity, they will take steps towards a secure future.