Top Middle East Cyber Threats – 8 November 2021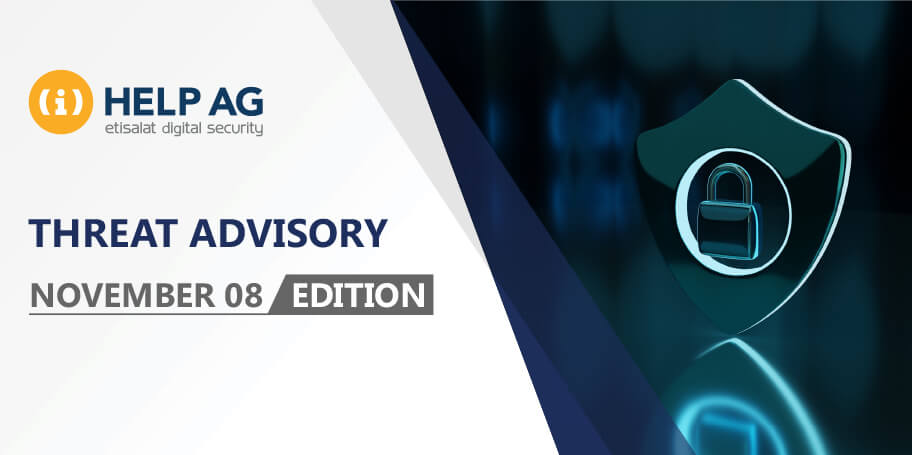 At Help AG, our Managed Security Services (MSS) team offers 24x7x365 monitoring of complex IT security infrastructures to some of the largest enterprises in the region. As a result, we have our eyes keenly fixed on the cybersecurity threat landscape and are among the first in the region to learn and act upon new threats.
In this blog, we share the top cybersecurity threats our MSS team has recently come across. So, read on to learn about what you need to look out for in the weeks ahead:
Android Users Targeted in Subscription Fraud Campaign
A massive fraud campaign utilizing 151 Android apps with 10.5 million downloads was used to subscribe users to premium subscription services without their knowledge.
The threat actors conducted the UltimateSMS campaign through 151 fake Android apps that will ask for the user's mobile phone number and email address to access the program's features.
UAE is one ofthe most affected countries with a million victimized users.
While uninstalling the app will prevent new subscriptions from being made, it will not prevent the existing subscription from being charged again. To avoid future charges, you need to contact your carrier and ask for a cancellation of all SMS subscriptions.
RECOMMENDATIONS
Remove the fake app(s) from the devices immediately and disable premium SMS option with your carrier in case any of them was found.
Don't enter a phone number unless you trust the app.
Always use official store and trusted mobile applications.
References: