Understanding Security, Delivering Perfection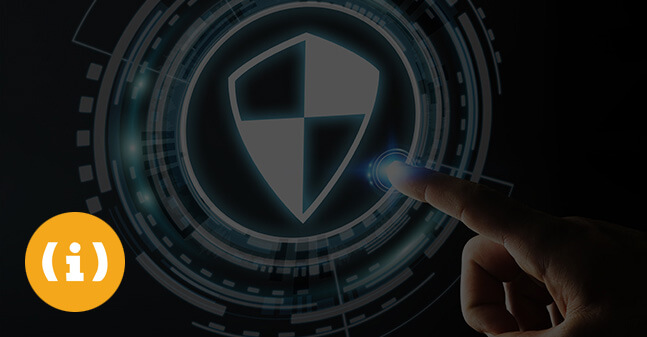 Even the best of technologies can't protect an organization's assets unless they are managed efficiently. That is where the crucial role of a trusted and able partner comes to the fore. Mr Stephan Berner, MD of Help AG tells us how backed with global expertise and a strong local presence, HelpAG is on a roll in the region.
How has 2015 been for Help AG so far?
Help AG has stayed firmly on its exponential growth curve through 2015. We have implemented a number of strategic growth initiatives including the launch of our Managed Security Services (MSS) division, signing of partnership agreements with four new vendors- Bit9, Elastica, OPSWAT and SafeNet, and the opening of a fully functional operations center in Saudi Arabia that enables us to deliver all our implementation, consultancy, service and support offerings from within the Kingdom.
We continue to see healthy penetration in a number of key verticals. If we had to estimate the breakdown of our business through 2015 according to revenue per segment, it would be along the lines of Government 32%, Banking 30%, Oil & Gas 16%, Education 12%, and Misc 10%.
Over our last interaction at GISEC 2015, you were talking of the grand plans and expectations from the newly launched services division- the Managed Security Services from Help AG. How has that shaped up and how is it being received by existing and potential clientele?
Yes, our MSS division has been operational for over 4 months now and there is a very positive market response. The prime reason for this is the time and effort we invested prior to introducing the service. This included a year-long evaluation phase to help us identify and address the prime customer grievances with MSS offerings.
What made you make this transition into security services model? And what makes you think it does fit the region's requirements?
The transition was a natural progression for Help AG. From the onset, we focused on building an unmatched level of technical expertise and maintained and 80:20 technical to sales personnel ratio. As a systems integrator, we were- and remain- one of the few that could build upon the capabilities of our vendor's technologies when the solution fell short of customer requirements.
Our increasing focus on delivering services is therefore bred out of a market need for specialization. Deploying even the best security technologies will not safeguard organizations if they are incorrectly managed. Unfortunately, even large enterprises in the region simply do not have the required resources. This where Help AG steps in and offers the most broad range of security services delivered by extremely well qualified professionals to help customers get the most from their security investments and identify potential vulnerabilities before they escalate into issues.
A lot is being talked about the effects of fluctuating oil prices on the businesses in the Middle East region. Have you been feeling the heat too? 
Actually, IT market forecasts from all the prominent research firms show that there is an up-tick and spending is set to increase. This growth is particularly rapid in the security space. There has been a visible change in the industry's view on IT security. Deals such as Cisco's acquisition of IronPort and Sourcefire highlight that even the largest of vendors recognize this as one of the fastest growing segments. Since we are firmly placed in the top of this segment, we continue to be financially healthy without any sort of third party financing such as venture capital, debt or credit.
Needless to say successful partnerships are the oil for the channel economy; what have been the latest updates on that front for Help AG? New partners or new partner programs on the cards?
Just this year, we signed new partnership agreements with Bit9, Elastica, OPSWAT and SafeNet. Every new technology we add to our portfolio has to meet the requirements of our customers and the security requirements we see coming up. Our security analysis team is a great source of knowledge and insight into these needs. For us, vendors must be evaluated from both a technical and commercial perspective, and all aspects of a solution need to be correct.
Till 2016, you are focusing on your existing markets in UAE, expansion into KSA and promotion of the MSS. So, how's the expansion plan into the KSA shaping up?
It's going very well. KSA is without any doubt an interesting and challenging market with huge potential. For us it was essential to identify and recruit the right professionals to run our KSA business. This we successfully accomplished when we hired Grant Taylor, a well reputable and recognized information security expert, already in May. Grant is instrumental to put the right team in place and follow our pro-active and quality service driven business approach.
We have to think global but act local, hence we will focus on bringing the best local and international talent on board, implement a strong information security practice, and having the top class security analysts to provide vulnerability assessment and penetration test services to serve the kingdom out of Riyadh. We expect to have a team of 14 specialists by the end of 2015.
What other plans up your sleeve to promote MSS more and more among the enterprises?
One of the key ways in which we have promoted our MSS and other services has been by establishing a 100 square meter office space to showcase and demo different services to customers. I believe that allowing our customers to see in real time how Help AG security analysts operate in the Security Operations center gives them confidence that they are placing their trust in the right organization.
GITEX 2015 is coming up in few months; so what's going to be the focus this time? While the expo aims to focus on IoT, how is Help AG matching the pace and the strategy?
While we will attend GITEX to engage with existing and potential partners, we do not participate in the exhibition ourselves. This is the result of a strategic decision to instead participate in a big way at GISEC. As a dedicated security platform, GISEC is far more relevant to Help AG and it gives us exposure to a more niche audience.
Have there been any changes in your expansion strategies? Are there any markets other than UAE,  and KSA that have caught your fancy of late?
It is still early days for our presence in Saudi Arabia so our core focus will be on developing our business there before we look at another expansion. Our strategy has always been to grow while building a robust and sustainable business.  In a similar fashion, we will establish a stable and profitable business in KSA.
How has been the relative performance of the business in the UAE?
We have been faring extremely well. In 2014, we did a business of $38 million, up from $26 million in the previous year. This impressive 70% year on year growth was achieved primarily through incremental business with existing customers, demonstrating their faith in Help AG and reinforcing our position as the Middle East's trusted security advisor.