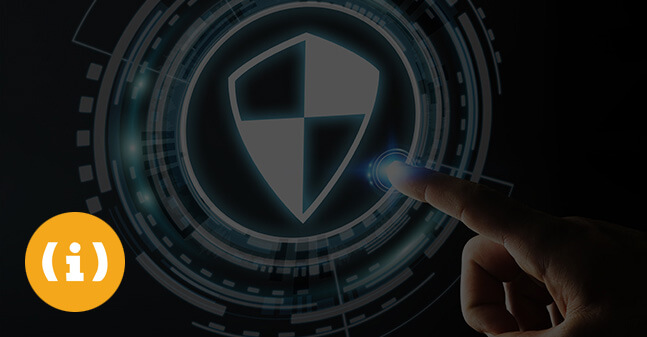 By Reseller Middle East
The concept of value-added reselling or distribution has reached its zenith in the Middle East. Since the economic crash of 2008, channel partners have woken up to the fact that sales and revenues on their own are not enough to remain competitive in the marketplace. That said, "value" is a difficult word to define – what constitutes extra value in a world where every partner claims to offer it?
To many, a large part of added value comes with offering the right technical support. This, of course, depends on having properly trained and certified staff. And because the idea has paid dividends for many of the region's big players, the channel, it seems, is gripped with a desire to have as many properly certified staff as possible. What's more, vendors are increasingly blocking upper-tier partnerships to firms without properly certified staff, meaning, to get to that gold level, partners are having to skill up.
"You hear a lot of people talking about value-added distribution – what does it all mean?" asks Mario M. Veljovic, Operations and Services Director, Aptec. "What is the value that you create? Value can be bringing a product from A to B – that's a value, and we can do that extremely well. But it comes to really creating a channel, building a channel, enabling a channel."
According to Veljovic, building and maintaining a channel comes down to enablement, and by enablement, he means having skilled, trained and certified staff. The channel has woken up to this, he says, and what's more, vendors are aggressively pushing training and certification programmes in the Middle East. And Veljovic says there's a very good reason for this.
"The situations you find vendors being in when they come to the Middle East or, probably, any emerging market, is that they find the customers, the users, want the technology. And the vendor says, 'I have it,' but there's no-one to implement it," he says.
"You need to train your end-users how to use it at the end, because they say, 'Wow. The solution is there, but how do I manage it?' And on the other side is to get the resellers, systems integrators, and upgrade their internal skills so they can deploy the solution, and even manage it successfully when it comes to, say, managed service offerings."
This would suggest that it would fall on the vendors to ensure that their channels are properly trained, given that the success of their products depends on the person implementing them. Stephan Berner, Managing Director, help AG, for example, says that most channel partners would agree that training and certification programmes are vendor-driven.
"If you speak to any channel partner, they would agree that, for the most part, training and certification programmes are driven primarily by the vendors," he says. "As you can imagine, with the investment that is required from the channel partners, these programmes do in fact contribute significantly to the revenue streams of vendors."
The sentiment seems to be shared by a couple of vendors. Cisco, for example, takes full responsibility for training and certifying its partners, according to Simon Hill, Regional Partner Manager, UAE, Cisco.
"We believe that our partner's success is ours, and that is why we have the Cisco Channel Partner Programme that focuses on a partner's ability to deliver intelligent networks and technology architectures built on integrated products, services, and software platforms," he says.
However, according to Nermin Zayed, Business Development Manager, Advanced Technology Services (a subsidiary of Aptec), many distributors are now taking on the responsibility of training up their channels.
"Vendors attach training to the distributor," she says. "Some people will already have the rights to resell their training or do their training out there. But the new strategy is the person who's actually recruiting the partners, who is getting sales, needs to be the one to be able to enable the channel and to grow the channel."
Zayed's point is echoed by Meera Kaul, Managing Director, Optimus Technology and Telecommunications, who says that "at times", the responsibility is addressed through distributors.
"As a VAD, we offer training and certification programs for our channel network to enhance their knowledge and skills," she says. "Through our channel enablement arm, Optimus Academy, we hold regular product training sessions, certification workshops, seminars and sales workshops for our partners, which have been benefitting both our vendor partners and channel."
What's more, some people, like Sanjeev Singh, CEO, Spectrum Training, believe that most of the responsibility for training up lies with the partners, and not the vendors.
"Vendors can always make the programmes and give the right incentives to the partner, but a major portion of the responsibility lies with the partner to get the team certified and have the right skills," he says.
Whether training and certification is the responsibility of the partner or the vendor seems to differ between vendors, then. However, there is no denying that, whoever's responsibility it is, training does come at a cost to the partner, whether through losing a staff member for the training period or else having to pay for the course. Many resellers lower down the food chain may view training and certification as an added expense that cannot be justified, particularly if top-tier partnership is not on the cards. Of course, some technical training is essential, but can partners really glean value out of skilling up on the products from every vendor they work with? According to Berner, the answer is no.
"As for channel partners, when they offer solutions from 10 and 15 vendors, it is difficult if not impossible to achieve the highest level of certification with each of these," he says. "It is therefore best to identify those certifications which help develop skills that are most in line with the company's goals and objectives."
Using this strategy, Berner says, resellers can gain top-tier partnerships with the vendors that matter most to their businesses. Shahnawaz Sheikh, Regional Director for the MEA and Turkey, Dell SonicWall, agrees that training and certification should depend more on the business segment that partners want to pursue, rather than an endless quest to become as certified as possible.
"Dell SonicWall has the CSSA (Certified SonicWall Security Administrator) training that is mandatory for any partner," he says. "This is the foundation and starting point of training. In addition to this, we have specialised training on secure remote access, email security, wireless security, global management systems, so depending on the business needs and specialisation, partners can choose how much time to invest in training. It also depends on the partner's area of business focus and their service level commitment towards their customers."
If a partner wants to move up to the highest level of partnership with a vendor, however, training and certification becomes more important. In the IT sphere, pretty much every vendor out there requires a certain number of certified staff to be on a reseller's team before top-tier partnership is considered. This means that, if a partner wants top-tier benefits, it needs to have top-certified staff.
"As the partner moves up the partner programme, the certification gets more important," says Tariq Hasan, Regional Sales Manager, WNS, Middle East and North Africa, Motorola Solutions. "At an entry level, the certification requirements are what an entry-level partner needs and are relatively simple. As the partner gets into larger and more complex projects, the certification gets more comprehensive and more important."
That said, if a partner's sales figures are right, vendors have been known to make exceptions, according to Boby Joseph, CEO, StorIT Distribution, who says that vendors do not need to block access to well-performing partners just because their certifications aren't up to scratch. He still believes there should be incentives for skilling up in this situation, however.
"Vendors do not need to block access but reduce the privileges available and enable an attractive incentive plan for mutual business benefit. Vendors can have an authoritarian attitude to business development but have an incentivised welcome plan to do business," he says.
Singh, from Spectrum Training, agrees that it "would be a bit harsh" to block high-level partnership to a partner with strong sales based on training figures alone. "A vendor can always give some extra time and help that partner to get the people scaled quickly to reach the higher tier," he says.
Kaul, however, says that this is not the best way to go about business. After all, a partner may post tremendous sales figures one year, earning a place among the top tier, but if they aren't certified, it's unlikely that the business is going to grow substantially. Indeed, without the right skill set, the business may even falter.
"From a vendor's perspective, just having an outreach into a customer base is not enough to ensure business continuity," she says. "The ability of its channel to understand, design, implement and support its product portfolio has far-reaching effects on the vendor reputation than a few quick wins."
This outlook, however, may pose a problem in the Middle East, where so much talent is imported and skilled employees are all too happy to move on to the next big opportunity. According to both Kaul and Berner, skilled employee retention is one of the biggest challenges facing the region.
"It is very typical to see that, once an employee has achieved a strong set of skills and accreditations though the training and certifications provided by the channel organisation, he or she begins to look for better opportunities, which, in many cases, means moving into a vendor organisation," Berner says.
According to Asli Aktas, Channel Director for Central and Eastern Europe, the Middle East and Asia Pacific, Enterasys Networks, this state of affairs greatly deters partners from investing in their employees. The lack of skills, however, is not so much of an issue.
"The Middle East has other things to struggle with, like loyalty of staff to the employer, therefore resellers are rather hesitant to train their staff which might not be there in months," he says.
This is a shame, because the experts all agree that the more certified and skilled staff are on a team, the more a partner is able to take a consultative approach with the customer. And when customers are truly helped, they will, more than likely, keep on returning. According to Shaheen Haque, Territory Manager, Middle East and Turkey, Interactive Intelligence, taking this approach means "resellers are able to think outside the box in terms of customer requirements".
The benefits of training up staff are clear to see, then. Not only does it pave the way for top-tier partnership with vendors, but it can also facilitate better customer relationships. All that is required of the channel, it seems, is to work out how to solve the problem of staff retention. After that, it's clear that certification provides a real value add.