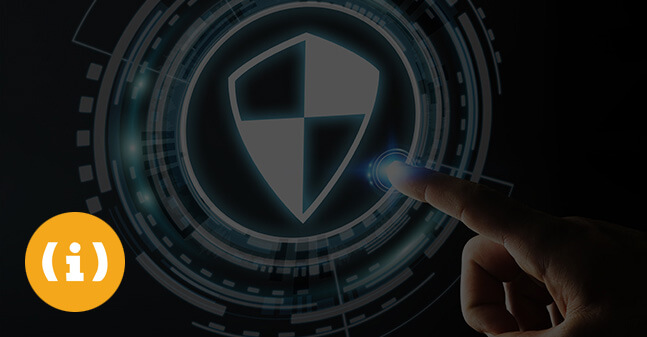 Each month, we discuss the impact that technology has over a number of verticals and how new trends can change the way we live and do business. However, we often forget to take a step back and look at the situation objectively.
The industry speaks of automation, doing more with less, and saving man hours. But what does all this mean for the decreasingly critical handy man?
From a business perspective, it's no argument – technology is a winning asset to your company. Virtualisation is a cost- and time-saving trend. Cloud – the same. Mobility – allowing the work day to be stretched out into times of convenience. Everyone is suitably more at rest with these technologies.
What this does suggest, however, is that when companies are scratching their heads, searching for methods to push performance, they most likely won't be considering mass employee adoption. Recruitment of services, solutions and technologies will be far higher up on the agenda than some graduates willing to run around and fill in the gaps.
But, with these new technologies, the ability to utilise them is becoming ever more important. Businesses are beginning to recognise just how critical it is that these technologies are run by the right people. Too often, in the Middle East at least, enterprises are not getting the most out of current technologies because they haven't recruited the appropriate personnel. Companies will not get the most out of social media by recruiting someone who is 'active' on Twitter. The same goes for mobility – employing someone who has the ability to use mobile devices isn't going to be a differentiator.
"Over the last 10 years, businesses have become more nimble and adaptive for a number of reasons. One of the most significant drivers has been the emergence of increased competition from both local and international firms, which is creating the need for greater focus on innovation," says Bashar Kilani, Territory Manager, Gulf and Levant, IBM.
"Along with that shift, there is greater need for technologies, or systems organisations to drive the development of these new products or services. Companies are looking for a talent who can straddle both those needs and deliver the capability to think creatively and innovatively."
The crux of the story is that if businesses can integrate the recruitment process with the way the market is going in terms of new technologies, then new opportunities will open up and a new wave of employee will begin to surface. Nicolai Solling, Director of Technical Services,Help AG, outlines the point.
"The ability to do more with less and the streamlining of operations through deployment of technology are often seen as the precursors to staff cuts. This is true in that it will eliminate redundancies but that has always been the case with any business hoping to increase efficiency," he states.
"The smart employee who is capable of adapting and delivering services that cannot be replaced, made redundant or outsourced will find employment even in such a competitive job market. Furthermore, these new technologies which are touted to shrink employee counts, will in fact generate an entirely new set of opportunities for employment which did not exist before."
The mini revolution
Such new technologies, then, have appeared to create new platforms of employment. As Solling said, new technologies and solutions for manually minded problems will always cause redundancies. But, with that comes new opportunity.
"The development of these technologies has opened up new markets and new possibilities. The need to manage these opportunities is increasing the workforce and driving employment space. Companies need to ensure that they have the right people on their team that can best utilise these different technologies and address these new markets more effectively," says Graham Owen, Regional Sales Director, MEA and Turkey, Cambium Networks.
He adds, "With the development of technology, companies are able to accomplish aspects of their business that they were not able to before. However, technology is never going to be able to replace the human element of a workforce. Technology is there to assist people and improve response times and information sharing, it will not retract the requirement of the human influence in the work place."
Kilani agrees, saying that an important aspect of embracing new technologies is adapting your workforce that comes with it. What this means for the older, traditional workforce is hard to say. But businesses do not appear to be too concerned with that at this moment in time – the priority is utilising new technologies and turning them into productivity and results.
"These new dynamics mean that we must start to hire talent that is able to quickly absorb and understand how their companies can transform their processes to leverage cost saving technologies to benefit from more efficient solutions such as analytics or cloud," he says.
"Companies are cultivating more open and collaborative cultures—encouraging employees to connect, learn from each other and thrive in a world of rapid change. Companies must now engage employees to embrace working in a more open and collaborative environment as well as develop more technology-savvy and socially minded employee interactions."
Seizing opportunities
With IT becoming such a big business enabler over the past few years, more and more opportunities to progress in the IT space are cropping up. With every new technology or trend, new roles formulated around driving those trends are introduced—a good example at the moment being the increasing need for data scientists. Condensing, collecting and making use of the big data jungle is a high priority for many. Someone who is purposefully trained in this space will be a major asset for companies going forward.
Help AG is one of those companies investing in big data.
"There are a number of trends that we see when talking to customers and also from our own company. One of them is big data and how we use that to align our offerings to the market. This can be something as simple as understanding which search phrases are being typed in on Google search when it comes to IT security, and then making sure that our product portfolio aligns," explains Solling.
Although experts strongly believe that innovation will continue to inspire and offer new opportunities, when it comes to technology, being part of the old school will leave you in a position to lose out if you're unable to adapt and progress with the times. This makes the market a very competitive place.
It seems in the technology field, if you fall behind, you get left behind.