Systems Integrators Building Value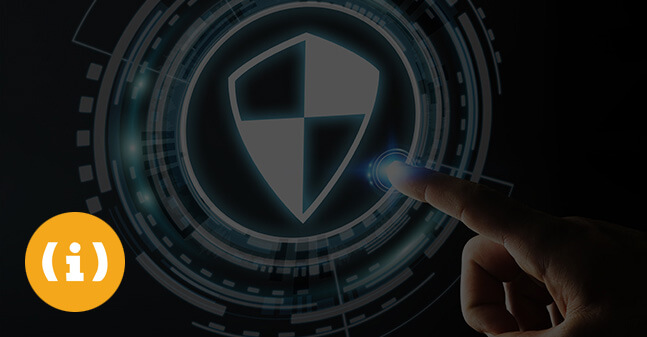 The region's systems integrators play an essential role in delivering skilled staff, expertise and know-how to the most complex projects in the Middle East.
Systems integrators (SIs) provide a vital role in taking technology from vendors and creating solutions for customers. As the main technology and service providers on the ground in the region, they usually have strong technical skills and local knowledge, and yet their importance can often be overlooked.
SIs are essentially a bridge between the technology vendors and customers and offer a wide range of support in the form of in-country resources, knowledge and skill sets, project management and full-time onsite support. Mechelle Buys du Plessis, senior sales manager, Dimension Data Middle East highlights what customers usually look for in an SI.
"Customers are looking for a partner that can innovate to deliver business outcomes value. For multinational or global clients, a good SI could be the partner that offers consistent, cost-effective, global services whereas in-country clients may see a good SI as the partner that can support their IT and ensure availability 24 hours a day. There are different measurements of a good partner, but if one had to narrow it down, it would be the partner that understands business outcomes value in any project approached," she highlights.
The SI business in the Middle East has had to change over recent years in order to meet the changing needs of its clients. In the past year the main trend has been an increase in specialisation (see box out) and adding value.
"The IT market in the Middle East is now mature enough that customers no longer find the need for box pushers. Competing solely on pricing is no longer a viable sales approach and SIs and resellers have all had to look at how they can ramp up their own service capabilities in order to gain a larger share of the pie," explains Stephan Berner, managing director at Help AG.
"At Help AG, we constantly evaluate our position in the market and introduce new initiatives and offerings that help us maintain our position as the leading security solutions provider in the Middle East. This year, we completely revamped our services portfolio with the opening of our Security Analysis Division. This division augments our technical capabilities as we can now offer a number of services that are imperative to uncovering security vulnerabilities that would otherwise go unnoticed."
The SI market has had to evolve, developing its expertise to match the evolving needs of IT departments, many of which are operating under tighter IT budgets. End user organisations are no longer able to invest huge amounts in multiple projects, or to spend on projects without proving their benefits.
"Today, organisations are changing and adapting to the new reality of having to do a lot more with a lot less. They increasingly have to operate with decreased departmental budgets. The focus is not only on CAPEX reduction, but also on containing and reducing the OPEX, too. IT departments in these organisations are reassessing themselves by looking at ways to optimise and simplify the existing infrastructures, and consolidating databases, applications, data and data centers. The above challenges are the driving forces responsible for changing the way SIs are doing their businesses," notes Hani Nofal, executive director of INS, Gulf Business Machines (GBM).
SI's face several regional challenges including channel economics and finding the right skilled staff.
"Possibly the main hurdle remains the unwillingness of banks and financial institutions to play an active role in channel financing," notes Berner. "In the region, channel economics are still very much distribution-driven and resellers are especially dependent on their value-added distributors for financing large deals. This will only change once banks in the region become accustomed to IT leasing and financing. This will depend on transparent financials on the part of the resellers and greater trust on the part of the banks."
One of the biggest issues has been the lack of technical expertise in the market, which has made finding the right people to further strengthen SIs market positions a demanding process.
"This was and still is challenging as our resources are hand-picked and the hiring process is strict. The good thing though, is that it helps us to re-assess our internal procedure and processes, which is needed for success in the long run," says Berner.
Al-Futtaim Technologies' general manager Venkat Raghavan notes that the challenge is around developing new competencies and acquiring new skill sets.
"These competencies are being demanded in design and engineering of solutions as well as in the actual deployment, and are related to human capital. At Al-Futtaim we have built our business over a period of time by being a player of repute. We have a good balance of recruiting a new competency/skill set as much as developing this internally through training. We also believe that stability of the longevity of the organisation, and longer term growth opportunity are important considerations for staff and this acts as a deterrent against short term attractions such as higher pay. At Al-Futtaim, we have a great learning environment, which is a key factor for retention," he notes.
Attracting and maintaining key talent is critical to an SI's success and each organisation has its own ways to recruit the right individuals as well as keep them both educated and engaged in their role. For example, Data Dimension offers staff global access to online training tools via its Dimension Data University, enabling skill development across all disciplines. It also puts a lot of importance on human resources and provides clear job frameworks and career paths. Help AG's approach is to source staff directly, and not go through recruitment companies.
"We never hire recruitment agencies since decisions as important as this cannot be outsourced. The end result is that all our employees are carefully handpicked and that in itself contributes to a very high retention rate, the fact that the right people are on the job to start with," notes Berner.
"Paying employees sufficiently and ensuring that they are content in their jobs can go a long way in addressing the problem of lack of skills. We have been very successful in doing this and since our inception in 2004 we've only 'lost' a couple of people, Not many local companies can say the same thing- in fact this accomplishment is very rare in the UAE/GCC. This is largely credit to the fact that we are very selective during our recruitment process and are willing to compensate people according to their actual capabilities rather than just sticking to a set market rate."
Looking forward, SIs may have their challenges to face, but they are doing this well and are also focused on the growing number of opportunities opening up to them across the region. For Al-Futtaim Technologies, the opportunities will come from both the region's growth and the demand for improved services from current customers.
"The opportunities will continue to come from the ever burgeoning constructions. However, equally important will be the opportunities in the services. As organisations look for improvement in productivity and demand a better work place, there will be growth in services and value added applications," Raghavan comments.
"We see opportunities across all industry verticals. What is key is to be relevant to the sector and to understand the clients' business reason for technology procurement. We need to continue to innovate to ensure that we address industry vertical challenges," continues Buys du Plessis.
And as Nofal concludes, the future is looking bright.
"Some of the major areas where we see the demand of system integration services are deployment of enterprise application software, cloud computing, mobility computing, security solutions and deployment of service oriented architectures across the organisations. It is estimated that enterprises will invest in the market in a much more encouraging rate in the coming years. Sectors such as aviation and marine systems, consumer goods and retail, defence, energy, oil and gas, healthcare, and manufacturing have shown positive growth outlook in this market. These sectors account for a major share in the overall system integration market. These developments are not only ensuring the overall growth, but are also showcasing newer client success cases that make the market move forward toward further implementations across other verticals," he concludes.