Project Management Gaining Ground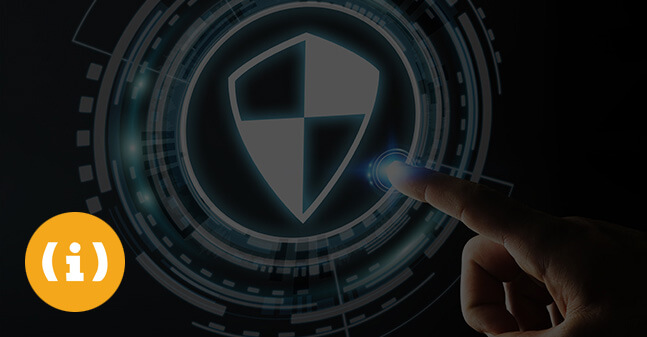 By Arabian Computer News
The discipline of project management is gaining acceptance and uptake in the middle east, although the role of the pm professional, and their influence, is still being defined in most organisations.
Project management continues to gain popularity in the Middle East, with more courses being offered across the region, led by PMI and Prince 2 methodologies. Although solutions have penetrated the market, they still have a long way to go in terms of widespread adoption, as Sami Zighan, regional IT projects manager, Gulf, Levant and Central Asia, at Kuwait Foods Co – Americana highlights.
"I believe dedicated and specialised solutions are only being used by big organisations in the region," he explains. "I think the majority of project managers in the area track and manage their projects using templates and tools they've developed themselves. The next most frequently used tool is the desktop version of Microsoft Project, used by organisations that believe a more mature and integrated tool needs to be adopted."
"Microsoft Project in IT and small enterprises is popular whereas Primavera is quite commonly used for complex and large projects like in construction, oil and gas etc. It is also likely that an organisation is using both Microsoft Project and Primavera at the same time," says Hemanshu Joshi, a project management specialist, who is currently a project manager with Oman-based IT and communications solutions provider and systems integrator, Nasma Telecommunications LLC.
"On the other side I don't think it would be a surprise to meet some project managers who don't use any computerised tools at all, but rather depend on their own experiences, schedules and costs for their projects," Zighan adds.
Organisations look to project managers to analyse, scope, plan and execute, so clearly their role is multi-faceted. They must be a manager of teams and initiatives, an analyst, and a galvaniser according to Ashraf Alhashim, an account manager with project management software developer Clarizen. But does the region truly understand this role and make proper use of project managers? The answer appears mixed.
"The answer is yes, and no," says Thameem Rizvon, IT director at Kamal Osman Jamjoom Group LLC. "Many mature organisations continue to succeed in delivering great projects. [But] the role, though accepted, is not clearly defined as sometimes the project manager is held responsible for mistakes that are beyond their responsibility," he highlights.
"It is very much dependent upon the organisational culture and the chemistry of the management team in a particular organisation," adds Arun Tewary, vice president (IT) and CIO, Emirates Flight Catering. "In many organisations, the role of project manager is seen as important. In some, the role is used for blame purposes and many others use it in a balanced manner," he explains.
The understanding of project management varies between different industries in the following dimensions: leadership profile of project managers, project management methodologies and tools, the scope of responsibilities, and authority, says Najla Naim, head of CPM RAN and IP BB Core Ericsson, Middle East.
"For example, in the construction industry, the project manager is fully authorised within his project scope, timelines and budget. However, in other industries like ICT, the project manager tends to be technically oriented and focused. In my opinion, the project manager in the Middle East should be more visible and much more business-minded. They should be able to drive projects as a business. Industries running their business via projects would benefit greatly if they allowed for visibility and empowerment of their project managers," Naim says.
Zighan believes that project managers across the Middle East are playing an important role, but that it's not the 'complete' role it should be. Instead the focus has been to manage a project's cost and, wherever possible, keep to schedule.
"Due to the fact that the region's culture has not yet adapted to project-based employment, most organisations have a functional structure where the project manager doesn't have enough power on his project/resources or at least could face authority conflicts with functional mangers," he remarks.
"However, I myself use several techniques and approaches to overcome such situations such as creating a 'one team' atmosphere, proper, on-time communication, fully engaging stakeholders, and using negotiation skills to obtain needed resources. So I would say the role is accepted and respected to some extent but it will take time for the role to prove itself."
Many IT professionals agree that companies would gain much more if project managers were better utilised, across a variety of different tasks, to increase their ownership of the project and ensure that they are fully engaged with all aspects.
"[Give them the opportunity to be involved in many roles]; work as the bid manager, coordinate the tender activities for commercial, statement-of-compliance and technical proposals, participate in contract negotiation, project delivery and execution," says Bernhard Fleishacker, MD of PMC First FZE, a project and programme management services and consulting provider professional services company based in the UAE. "We believe a project manager should be involved in the entire project life cycle from initiation, to delivery until project ending."
"Leveraging their expertise to clearly define project objectives, goals and timelines up front is crucial," adds Anish Kanaran, regional director, Epicor Middle East.
Some of the major challenges project managers face include meeting unrealistic deadlines, and communication and coordination issues among the parties involved. However different organisational structures can each offer unique challenges of their own.
"In a more distributed or matrixed environment where decision-making is pushed down to individual business units, the biggest challenge is ensuring top-down strategic alignment with corporate goals and objectives. This can cause executive stakeholders that are not in the direct chain of command to become sceptical about certain projects at best and unsupportive at worst," says Wayne Caccamo, VP marketing for cloud-optimised Enterprise Project & Portfolio Management (EPPM) software provider Instantis. "In addition, line-of-sight visibility for project team members of how their project fits into corporate goals and strategies can impact buy-in and motivation at the individual project team member level.
"In more hierarchical decision-making environments where strategic priorities trickle down from the top, top-down strategic alignment of project programmes and investments and bottom-up line-of-site visibility is typically easier to achieve.
"On the other hand, flat organisations provide many advantages for project managers including quicker, more informed decision-making and the ability to execute and move forward without dealing with the politics that top-down project visibility can bring."
"To survive in a [matrix] structure, the project manager must form solid working bonds with upper management and multiple co-workers," continues Stephan Berner, managing director, help AG. "In vertical organisations, project managers get frustrated by poor decision making and lack of transparency because each layer muddles information more and more. In horizontal companies, project managers may be less sure about their roles and responsibilities within the company and get frustrated by their lack of authority."
But to balance things out, project managers do have the opportunity to grow a wide skill set, plus career opportunities are looking up. The multiple skill sets required for project managers, and the fluidity of the role, can enable them to develop strong management expertise, which, if they can be matched with project success, can be a launchpad for higher roles.
"If they have a number of successful projects, they may eventually progress to a senior management position," Tewary says.
"Project managers have a unique opportunity to hone their professional skills in a variety of ways. They learn how to analyse, scope, and plan, how to work within time or budget constraints, and how to lead. These skills are the cornerstones of all successful managers and leaders of companies, and a great reason why project managers go on to great things," Alhashim enthuses.
"The Middle East has an abundance of projects spanning industries such as construction, oil and gas – there is no shortage of career opportunities for project managers," says Kanaran.