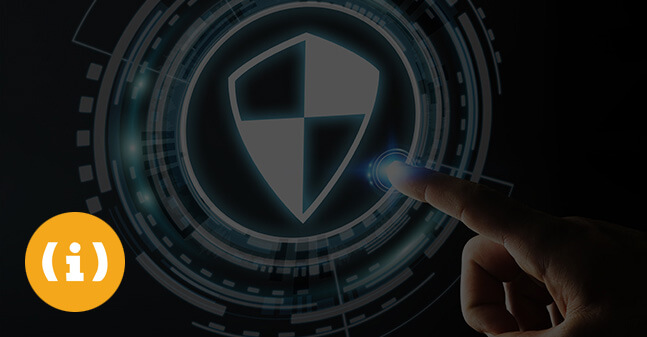 By Channel Middle East
In spite of the uncertainty about the global economy following the European Union's Euro zone crisis and the impact of sluggish PC sales in 2012, the channel is upbeat about the outlook in the next 12 months. Industry pundits and senior channel executives predict what 2013 has in store for the Middle East IT channel.
The year 2012 started with the regional IT channel suffering losses as a result of the Arab Spring, and as we progressed through the course of the year, other countries in the region continued to experience political instability.
With Syria, in the much sought-after Levant region going deep into a full-fledged civil war. This was worsened by a new wave of trade and financial sanctions against Iran, which directly affected IT sales for most Dubai-based resellers that depend on the export market for their survival. With the biggest export market closed, the channel had to find a way of developing new markets to keep their businesses afloat.
As 2013 begins, most channel partners have re-strategised and are focusing their attention on entering new markets in Africa and the CIS region. Market conditions are slowly improving in the region, while most players in both the power retail and traditional dealer channels have maintained a cautious approach to doing business because they know that the market will take longer to experience the sort of scale it enjoyed at its peak in mid-2008 prior to the global financial meltdown.
Those that will succeed are partners that have maintained focus, added skills and continue to develop new markets.
Shailendra Rughwani, president, Dubai Computer Group said: "The Market in 2012 was flat due to many reasons, and in spite of new launches like Windows 8 and new CPUs from Intel, the market did not pickup as expected. There are many reasons for this and mostly due to dull regional markets and also during the summer months there was overstocking in the market, which resulted in slower sales. Some other factors could be the increase in demand for tablets and smartphones, which could have affected lower demand for PCs."
However Rughwani expects 2013 to be a better year for the channel and hopes that markets that were not active in 2012 will contribute to overall business this year.
Experts agree that SMBs are quickly becoming a lucrative part of the overall market. Vendors and resellers that cater to the needs of SMBs are in a good position to cater to a growing segment, and if they can deliver the right goods, market share is theirs for the taking.
Dr. Ali Baghdadi, VP and CEO of Aptec said that he sees smart clients and the tremendous growth rate, along with new forms of consuming and delivering Software as a Service (SaaS) creating new opportunities for the channel. He said: "Private cloud, public cloud services, BYOD [bring your own device], security, virtualisation, storage, BI, unified communications including video, POS and smart solutions for SMBs and enterprise. These are all solution-based deliverables which create many service opportunities."
Ossama Eldeeb, regional channel sales manager, META, AMD agreed that software as a service was a rising trend and that 2013 will be the year of cloud and virtualisation.
Eldeeb said that this model will push resellers in the channel to evolve and become true consultants. "I believe 2013 will witness a big change in the channel map across the ME where only the ones who are agile enough to integrate in the new world of IT and be able to provide true value to their customers will survive. Some possible migrations, consolidations and acquisitions are sure possible. Also as many IT vendors move towards a Software as a Service model there will be less dependence on the traditional channel."
Eldeeb added: "As virtualisation and cloud computing evolve there will be less spending on hardware and more spending on software, services and Software as a Service. As the cloud is evolving resellers will need to understand what the cloud means to their customers and how they can become true 'consultants' to their customers and not hardware suppliers."
The market in Saudi Arabia seemed to have had a relatively good business year in 2012. Asim Saud Al Jammaz, VP of Al-Jammaz Distribution said in 2012 the company saw good growth year-on-year, and new players had entered the channel to do business, garnering a sizeable marketshare and good positions in a short time.
"We believe that 2013 will be a good year in Saudi. We expect 30% growth year-on–year for 2013. Overall the international market will be affected by the economy issues in Europe and the US, which for sure will have some impact on the region, but we still believe that the opportunity we have in 2013 for the information technology sector and the spending we expect from the government will make the Saudi market one of the less affected markets worldwide," said Al Jammaz.
Al Jammaz also said that in order to ensure continuous growth, some factors need to be kept in check and prepared for. Challenges are part of business, but it is necessary to identify and resolve them. He said: "Some challenges include keeping qualified resources, acquiring new qualified resources, slower adoption of new technologies, where we need to educate and invest in more marketing. Payment cycles are long in government projects, which affects the whole supply chain and lastly there is no strong and fast legal action towards late payment."
Stephan Berner, MD at Help AG agreed with Al Jammaz and stressed the need for adequate training and technical expertise. He said: "One of the issues has been the lack of technical expertise in the market. For us, it has made finding the right people to further strengthen our market position as the leader in IT & information security a demanding process. This was and still is challenging as our resources are hand-picked and the hiring process is quite strict. The good thing though, is that it helps us to re-assess our internal procedure and processes which is needed for success in the long run."
Steve Lockie, MD of Westcon Group thinks that BYOD "will be topical and challenging for the regional CIOs". He said access control and data management issues around BYOD and capturing business advantage from big data will be central to market leaders in the region.
Channel pundits believe that the cost of equipment could be another limiting factor for adoption. The challenge, they argue, is to explain to the customer why they need to spend and how the offerings add value to their firm.
Dan Smith, head of integrated marketing, MEA region, Xerox developing markets operations, said part of the challenge is "convincing clients that offerings add value and warrant spend. As long as organisations make strategic decisions then budgets will be approved and increase.  Xerox can help with those decisions and planning for future projects.  Focusing on areas of value-add, cost avoidance, efficiency and IT requirements aligned with business goals is the key."
Saifuddin, senior sales director India, Middle East, Africa and Turkey, WD also agreed that it was necessary for vendors and resellers to promote value propositions. "For the most part, the cost of IT solutions and services is still the deciding factor that businesses look at before making a decision, irrespective of how useful the product or solution could be. IT firms therefore have to be able to demonstrate a real return on investment to businesses looking to engage their services," said Saifuddin.
With the buzz around smartphones, tablets and mobility in general in 2012, many felt they could reap rewards with these devices in 2013 too.
Rughwani of DCG is confident that tablets and smartphones will experience robust growth in 2013, but he also advised that growing competition from many companies entering the fray could lead to lower margins for the resellers.
"The consumers and end users are very tech savvy in the Middle East and always look forward to trying new technology. Tablets and smartphones have been selling a lot and are expected to increase in 2013. Resellers have already started focusing on these products but as we go into 2013 we expect a lot of competition and would caution the resellers to  be careful. There are also some government regulations in UAE which make it mandatory for the manufacturers of these products to get TRA approval before selling," said Rughwani.HP has introduced tablets for the enterprise space, and is expecting a lot of growth in this segment. Vishnu Taimni, PPS Middle East channel manager at HP said: "With Windows 8 we should expect to see a lot more tablets being introduced. For example, the ultrathin and lightweight Windows 8-based tablet  HP ElitePad 900 is a true tablet for the enterprise that is tailor-made for Emirates' KIS application."
Taimani believes: "Offering customised applications or solutions around tablets and smartphone usage is key. The Middle East has a massive population, which is in the younger bracket and loves to experiment and buy new technology. Resellers can definitely catch-up with the growing trend of tablets and smartphones and capitalise on the popularity among residents."
Market gurus agreed that the year ahead will be challenging, but with that comes the promise of a better tomorrow. Even in the midst of political struggles, diminishing margins and raging competition, there is still room for growth. Businesses will have to learn to adapt, become more specialised and well trained, as well as aim to create value for the customer, say pundits.
"There's always a 'what if' question that decision makers have to juggle with when considering what to do with their businesses in the New Year. The tough economy around the world is also a factor that affects business sentiment; no one can claim to be fully insulated from what's going on around the world," said Saifuddin.
Dr. Baghdadi said: The estimated GDP growth rates along with revolutionary technologies will drive the market. However, know how will require investment in training and certification and financial investment will be required for this transformation."
Lockie of Westcon Group agreed and added: "Financing and cash fluidity will be challenging; other than that the ability for the channel to concentrate on mid-market growth and solutions selling in the space will be central to the winners and losers this year."
Whatever the outcome, the channel has seen its share of good and bad days, and it has proved time and again that it can and will find solutions to any problem it has faced. Change is the need of the hour, and those who understand how to work with change and evolve will emerge champions of the trade.