Help AG – Redefining Enterprise Security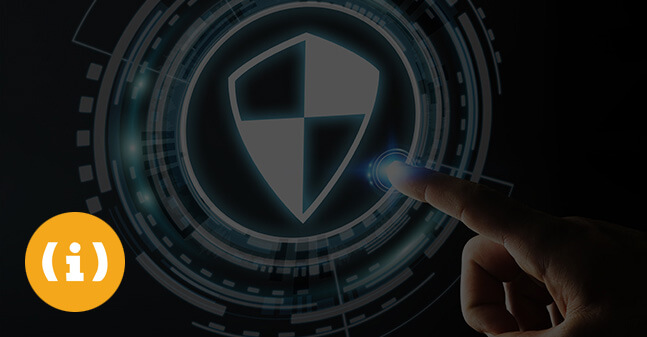 By Enterprise Channels MEA
After a whooping business of $38 million in 2014, followed right after by a magnanimous entry into managed security services market, Help AG ME is definitely on a roll as the trusted security adviser – our exclusive interview with Stephan Berner, Managing Director.
"Our decision to launch the MSS division came after a year of careful market analysis which helped us evaluate customer readiness, prime pain points and service requirements. Our services are focused around a localized approach with highly competent resources aligned with appropriate security policies and frameworks, localized data storage and in-house expertise developed over the years by protecting our customers "
Since its establishment in the Middle East in 2004, Help AG has always focused on advanced IT security services, consultancy and solutions, laying specific importance to three pillars: Application Security; understanding of the security impact of the application; and the governance and standards around protecting information. While they have always maintained a strong solutions portfolio that includes a number of global leaders in IT security, the unique value proposition they bring in is that they do not allow vendors to dictate terms. Help AG identifies key partnerships based on the vendor's ability to solve unique problems, without allowing vendor pressure to determine which solution to implement.
Help AG has always maintained an 80:20 ratio of technical to sales staff differentiating them from typical channel players by building an extensive range of services. "Today government and large enterprise customers in the Middle East turn to us as their trusted security advisor!" remarks Stephan Berner, Managing Director.
GROWING BY LEAPS AND BOUNDS
In 2014, Help AG did a business of $38 million, up from $26 million the previous year. "This impressive 70% year on year growth was achieved primarily through incremental business with existing customers, demonstrating their faith in Help AG and reinforcing our position as the Middle East's trusted security advisor" comments Stephan. "Equally impressive is the fact that we have been profitable since our establishment and are financially healthy without any sort of bank loan."
Help AG provides leading enterprise businesses across the region with strategic information security consultancy services combined with tailored cyber security solutions that address clients' diverse requirements elevating them to a higher security posture.
INNOVATIVE AND ADVANCED POOL OF SOLUTIONS 
As Stephan puts it across, "For us, a product is defined as a technical security control which enables us to put all the right technologies together to build a highly secure, robust, fast, and reliable best of breed solution. Keeping in mind that the solution has to support any international or local framework, such as ISO27001 and/or ADSIC, ISR, NESA, NCEA. There we address the spectrum from Network Security to Application Security, Visibility and Reporting, DLP, Mobile Security, Database Security, Modern Malicious Malware Detection & Prevention, to Malware Analysis, Incident Response and Forensics as a whole."
Help AG has in-depth technical expertise with the highest technical vs. sales workforce ratio and follows a strict internal product pre-selection process to ensure that customer needs are met. New and innovative solutions are constantly identified by Help AG, through their own in-house research & development laboratory, designed to simulate LAN/WAN client environment, in turn guaranteeing the quality and future security of the technical products and the sustainability of the manufacturer.
In a competitive market, it becomes imperative to showcase the best solutions in the kitty so that all enterprises come to know about the uniqueness of the offerings. GISEC is one of the most important platforms at which Help AG demonstrate their capabilities to their customers.
POWERFUL AND THEY SHOW IT 
Help AG has been participating at GISEC since its inception and has routinely had six or more of our vendor partners sharing their stand. In Stephan's words, "It is an excellent opportunity to highlight the importance of our services attached to the vendor partner we work with too. Our aim is not selling a product, it is to make sure our customers and prospects can obtain professional services to design, implement, and configure the "tools" in the most professional way possible as well to receive a local 24×7 support and maintenance services certified and authorized by the principle themselves."
Moreover, they also conduct their flagship event, the Help AG Security Spotlight Forum in Abu Dhabi, and Dubai on a quarterly basis. This translates to 12 vendor-agnostic events a year wherein they get to educate their customers on the latest regional security trends and demonstrate the solutions and services they offer to address them. Since their inception more than a decade ago, Help AG haven't looked back and have expanded coverage continually.
RIGHT PLACES AT THE RIGHT TIME 
Help AG has established offices in Dubai, and Abu Dhabi. From these locations, they serve customers across the GCC. They are also on the verge of establishing a new office in Saudi Arabia which will give them access to a huge market that deserves its own representation. "To strive to continue to our quality approach we do not partner with any third party or free-lancers. All services are delivered by Help AG employees only as this is of utmost importance for our customers' confidentiality", says Stephan. Currently, the focus is maintained on the GCC alone.
The best of solutions fail to create a bang unless accompanied by proper support services. With 109+ employees, Help AG ensures help is never an issue for its associates whenever they need it.
LEADER IN SUPPORT 
Stephan confidently says that Help AG is possibly the largest and most capable partner in the region. "We now have 109 employees and continued to maintain our 80-20 technical to sales ratio." In terms of pure support which they extend to customers, again they are leaders in the region. All members of their support division, the Help AG Security Assistance Center, are fully certified on all the major vendor platforms they offer to their clients. They provide locally delivered 24/7 assistance to their customers, many of whom avail of our fully automated support system which allows them to obtain information by accessing a web-based system.
"Our services are now rated by customers as being of a higher or equal quality as that of our principal vendors. We handle 95% of all cases directly within the organization without support from vendors", adds the confident Stephan.
Establishment, differentiation, consolidation …and then comes expansion. After having established themselves, Help AG definitely have set their eyes on larger territories and higher revenues. They have wisely formulated a strategy, in order to make the best out of all the market situations around them.
SUCCESSFUL AND GROWING 
Help AG's expansion plans are fully aligned with their three corporate strategic initiatives outlined till 2016. These are:
Focus on existing markets, UAE, driven and measured against quality delivery and customer excitement.
Geographical expansion into KSA in Q4
Promote the newly launched local MSS, from Monitoring to Incident response, Malware Analysis, and Remediation Services fully hosted, operated and delivered in the UAE
After a successful 2014 and launch of the innovative CTM, Help AG made a grand entry into the managed services market. How wise is the decision, given the conservative nature of the ME market, especially when it comes to security? Stephan tells us.
MANAGED SECURITY SERVICES- SETTING TRENDS
"Our decision to launch the MSS division came after a year of careful market analysis which helped us evaluate customer readiness, prime pain points, and service requirements. Our services are focused around a localized approach with highly competent resources aligned with appropriate security policies and frameworks, localized data storage and in-house expertise developed over the years by protecting our customers" comments Stephan.
Stephan says one of the cornerstones of their offerings is delivering flexible services which combine monitoring, event analysis, and remediation on customer equipment through either remote or on-site response teams defined by their strict SLAs. "MSS is the natural evolution of Help AG's portfolio as we have always focused on a solution approach instead of just shipping and implementing a product. And this also aligned with what the market is starting to request and demand", adds Stephan.
The region has reached a point where risk compliance, governance and even general security awareness mandate that a more strategic approach is followed in dealing with security events and management of security devices. MSS allows taking the conversation forward with customers. As Stephan says, "Today we say that Help AG has evolved from 'Box to SOCs' i.e. from selling solution boxes to becoming a comprehensive Security Operations Center. Offerings such as MSS enable us to really engage deeply and more consistently with customers. This opens up the possibility of addressing new areas in their security infrastructures that they had not previously given thought to".
As they focus on storing their data within the region and delivering services locally, one of the major obstacles for uptake of services have already been eliminated, however, certain government organizations may not be able to benefit even from this model, due to strict data regulations.  In those specific environments, services can be delivered in what they call a "captive model", where no data ever leaves the customers site. The benefit for the customer is that at a fraction of the cost of setting up their own dedicated IT security operations centers, they gain 24×7 access to fully-qualified security professionals who continuously monitor their network to ensure it is secure.
First CTM, and now MSS; Help AG definitely don't just talk of innovation, they translate it into action as well. So, what are the other exciting things the market can expect coming from Help AG arsenals down the line?
LEADERS DON'T REST; FUTURE PLANS ON THE RADAR 
"Building a local Cyber Security Operation Center and performing in-country managed security services from Monitoring, Device Management, Malware Analysis to Remediation, Incident Response and Forensic services will keep us focused and busy for the years to come", remarks Stephan.  From having a selective go to the market approach they plan to extend the services to a wider range of clients over time. "Think about our CTM Coordinated Threat Mitigation Service being integrated in the MSS portfolio, this is awesome because it will give a dedicated analysis & intelligence for the GCC region in specific. The development and advancement of our services are key and we will make sure to play a major role for the regions Cloud adaption and enablement from a pure play security point of view."
The introduction of new solutions that meet market requirements is an on-going process and HelpAG will soon announce three new vendor partnerships. The reason Stephan gives for this constant addition is that they want to ensure that their portfolio of solutions is capable of addressing every security requirement of our customers. This involves not only the on-going identification and evaluation of new partners but also continuous assessment of the solutions that are a part of the existing portfolio. "Our aim is to have best-of-breed solutions for each area of IT security and sometimes this means eliminating products that no longer meet these criteria" states Stephan. With such a packed action plan, the year 2015 surely looks promising for Help AG.
2015 –WHAT LAYS AHEAD 
Stephan is very confident when it comes to growth performance, "given our proven track record and consistent year-on-year performance, we project a 65% growth in our revenues for 2015".  Soon, they are going to open a new office in Saudi Arabia as they have identified this as a market with high potential for their solutions, consultancy, and services. And wait…the journey doesn't even stop there! "We will replicate the same model that has worked so well for us in the UAE and are making the necessary investments in professional staff, facilities, and equipment", adds Stephan.
So, are there new technologies as well they plan to bring in? "Through our research & development team, we always make sure to be at the top of the game. Yes, you can be certain that new technologies are identified and shortlisted and a few of them we will introduce to the market throughout this year and 2016" declares Stephan. He goes on to add that before they do that, they do their own due diligence and based on technical, commercial and organizational aspects, take the decision to move it forward accordingly. "Excited? Come and visit us on GISEC. Why? There you see the next cool thing introduced by us."
No doubt IT security is pervasive, but there surely is a difference in the pattern of the way they perceive and manage security. So, are there specific verticals driving HelpAG revenues?
VERTICALS UNDER FOCUS 
"Our business, therefore, doesn't depend on any specific industry vertical", says Stephan. They make sure to focus and be present within the leading organizations amongst each and every vertical segment. In 2014, the rough breakup of their business was Government 32%, Banking 30%, Oil & Gas 16%, Education 12%, Misc 10%. They expect a similar trend to follow in 2015.
FINALLY… 
In recent years, Help AG has been making great penetrations into the market and establishing themselves. So, definitely, it's not about all technology, no marketing; so what strategies have been their forte to make headway into the ME market. They do this via a host of awareness, demand generation and lead generation activities aimed at creating an incremental business within enterprise organizations with complex technical requirements. "Our marketing strategy is based on positioning Help AG as THE number one trusted partner for information and cybersecurity services and solutions in the Middle East and Africa" signs off Stephan.