Help AG To Sponsor And Participate In Gulf Information Security Expo & Conference (GISEC) 2013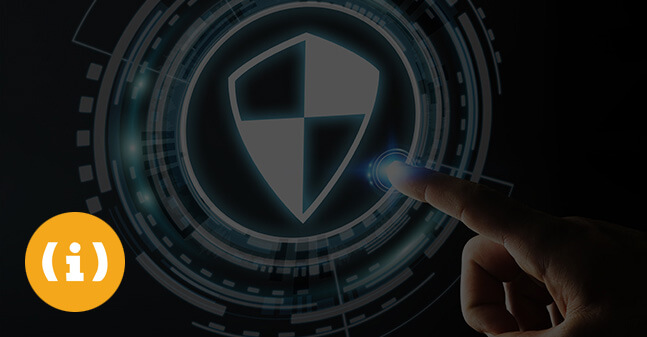 Help AG, a leading information security services and solutions provider in the Middle East, today announced its participation in the inaugural edition of Gulf Information Security Expo & Conference (GISEC) which will be held at the Dubai World Trade Centre from 3-5 June 2013. The security expert, a gold sponsor of the event, will be showcasing Help AG information security services and solutions from five of its vendor partners- Juniper Networks, Blue Coat Systems, F5 Networks, Symantec and RSA.
Establishing a secure online presence is a fast becoming vital to conducting business. Research by Visa Middle East in collaboration with the GCC projects revenues from online commerce in the region to reach USD15 billion by 2015. Nicolai Solling, Director of Technology Services at Help AG will deliver an informative and in-depth presentation titled 'Attack Deception: More Than Just Website Security' wherein he will elaborate upon the best methods for companies to protect their websites from attacks.
"Cyber attacks have reached unprecedented levels in the Middle East. Every company, irrespective of its size or line of business is at risk," said Nicolai Solling, Director of Technology Services at Help AG. "We have decided to highlight technical security controls that cover the most critical aspects of IT security. Additionally, we will also use this opportunity to spread awareness about our technical, support, strategic consulting and security analysis services. Visiting the Help AG stand at GISEC can be an eye opener for regional organizations as it will give them a clearer understanding of how they can avail of our market leading expertise to battle constant and evolving threat of cyber attack."
Help AG identifies and selects its vendors partners by conducting regular analysis of security trends in the region. Of its extensive portfolio, the company has decided to highlight solutions from five of its vendor partners. These include network security from Juniper Networks, web security and WAN optimization from Blue Coat Systems, software and hardware solutions for application layer protection from F5 Networks, Data Loss Prevention (DLP) and endpoint encryption and protection from Symantec and e-GRC solution from RSA.
Help AG boasts a level of technical expertise that is rare for systems integrators and resellers in the region. This allows the security specialist to offer its customers vulnerability assessment, penetration testing, architecture and platform reviews, source code reviews, anti-defacement services, cloud based threat mitigation and password and access audit services. The company has even recently established a dedicated division for its security analysis services and this will be headed by Khaled Al Hawasli. Help AG intends to use GISEC as a platform to generate awareness about its many service offerings.
Stephan Berner, Managing Director at Help AG said, "We have decided to participate as a gold sponsor of GISEC because we strongly believe that IT & Information security deserves a dedicated platform given the scale to which the market has grown. Being present at this event allows us to demonstrate both our solutions and services and this exposure is key to our goal of establish ourselves as the leading Trusted Advisor for Information Security in the Middle East.
An offshoot of the hugely popular GITEX Technology Week, GISEC will focus on the latest information security trends, cyber security legislation in the Middle East and cyber security solutions in addition to knowledge exchange via a strong conference line-up, which brings together information security experts from Government & Military, Finance, Oil & Gas, Telecoms and large scale enterprise sectors. Help AG can be found at stand C6-20.