Help AG Signs Partnership Agreement With Enterprise Information Protection (EIP) Vendor, Verdasys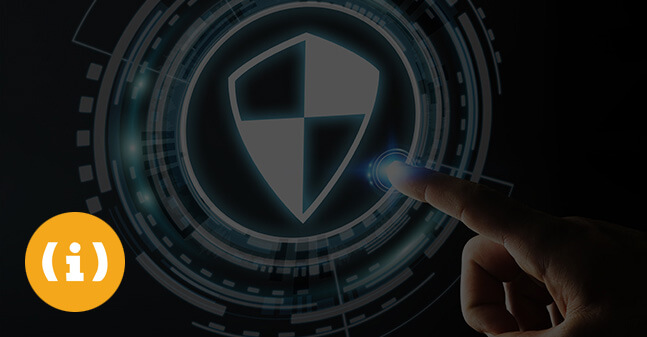 Help AG, a strategic information security consulting specialist in the Middle East, today announced that it has signed a partnership agreement with Verdasys, the leading provider of Enterprise Information Protection (EIP) solutions for the Global 2000. EIP is an emerging, fast-growing market which is driven by a new wave of technology, business and regulatory trends, and help AG though this new partnership is aggressively targeting this market.
"The true strength of EIP solutions is that they adopt a holistic approach to defining and mitigating the risk to sensitive information moving across complete business processes. The benefit of this is that businesses can now share sensitive information freely and securely across both local and global offices, thereby greatly increasing collaboration," said Stephan Berner, Managing Director at help AG. "Verdasys is a leader in this revolutionary technology and we are confident that their range of solutions will greatly enhance our already impressive product portfolio. Help AG is known for our 24/7 local support service capabilities and we will be able to address all of the potential concerns of our Verdasys customers quickly and efficiently."
Verdasys employs a unique risk based, data-centric approach to information security. The company's Digital Guardian EIP platform makes it possible for businesses to manage sensitive information based on context and content while gaining visibility into the manner in which it is accessed by employees, partners and third party elements. Through advanced automatic policy-driven information protection, the platform promotes accountability down to the user, resulting in voluntary compliance and increased risk-aware behaviour.
Recognizing the 'consumerization' of IT as a growing trend, the Digital Guardian EIP platform extends to protect data moving to and from consumer-based devices. This security framework enables policy enforcement on all popular mobile platforms including iPads, Androids, Windows phones and Blackberry devices.
Graham Howton, Channel Manager EMEA at Verdasys is confident that this new partnership will help Verdasys increase its market share in the region. He said, "We are very happy to sign on help AG as our channel partner for the Middle East. They have shown the eagerness to gain a deep level of understanding of our solutions and we are confident that this will translate into excellent customer satisfaction. We look forward to establishing ourselves as the leading EIP solutions provider in the region and believe that Help AG will play a key role in helping us achieve this."
Help AG is a multi-award winning security specialist covering all aspects of enterprise IT security. More information about the company is available on their websitehttp://http://www.helpag.com/.
About Help AG
help AG is a strategic information security consulting company, founded in Germany in 1995 and has been present in the Middle East since 2004. Help AG provides leading enterprise businesses across the region with strategic consultancy combined with tailored information security solutions and services that address their diverse requirements enabling them to evolve securely with a competitive edge.
Each and every vendor solution Help AG presents to a Client has been thoroughly researched and evaluated. Help AG is constantly identifying new and innovative solutions to offer to the market through its own in-house research & development laboratory. For more information, please visithttp://http://www.helpag.com/.
About Verdasys
Verdasys (Twitter: @Verdasys_Inc.) provides Enterprise Information Protection (EIP) solutions that secure proprietary and sensitive data and the integrity of business processes essential for Global 2000 companies to successfully compete in today's highly collaborative and mobile environments. Digital Guardian, recognized as a Leader in Gartner's 2011 Magic Quadrant for Content-Aware Data Loss Prevention, is a proven technology platform that provides complete policy-based data lifecycle monitoring, classification, forensics, and control on endpoints and servers; virtual machines & enterprise applications; mobile devices; and cloud environments. Digital Guardian is offered as an in-house or managed service solution to protect IP and regulated data from compromise by privileged insiders, strategic partners, and targeted cyber attacks. Since 2003, millions of Digital Guardian agents have been deployed to protect critical data for global leaders in financial services, insurance, technology, manufacturing, and healthcare industries. Companies serious about information protection choose Verdasys.