Help AG Partners with Okta to Empower Middle East Businesses with Secure Access to Cloud Services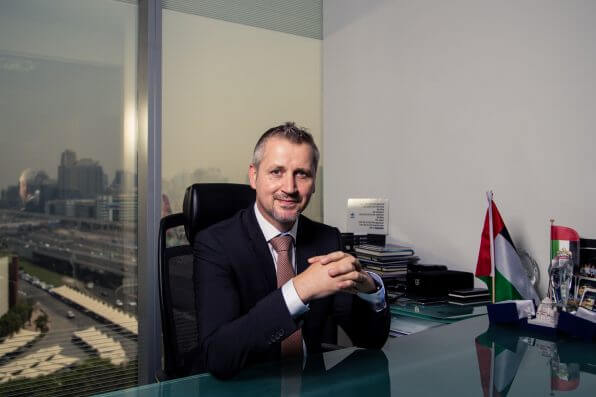 Help AG, a leading information security services, consultancy and solutions provider in the Middle East, today announced it has signed a reseller agreement with Okta, Inc. (NASDAQ: OKTA), the leading independent provider of identity for the enterprise, for the region. The agreement strengthens Help AG's cloud security portfolio by enabling the company to offer the Okta Identity Cloud to its enterprise customers.
A recent Enterprise Strategy Group (ESG) survey discovered that for nearly 75% of organizations, a username and password was the only barrier between a determined attacker and access to their critical resources[1]. "Many of our customers are embracing the cloud and as they do so, they become exposed to entirely new cyber security threats. Protecting identity with strong authentication is one of the top priorities for businesses as the cloud enables their employees and customers to connect from anywhere, at any time and via any device," explained Stephan Berner, CEO at Help AG.
"It is a demand we are seeing from all industry verticals—we have customers looking for secure access to their existing ERP systems, those with multiple services running in the cloud; and also, customers with no applications currently in the cloud, but who have ambitions to make this migration. With Okta, we believe we have the unique ability to address these requirements and protect all these customers with a proven range of identity management solutions," he added.
As the proliferation of apps and devices continues, access to data must be granted only after validating the user, device, application and network information. With the Okta Identity Cloud, enterprises can easily enable end-user access to cloud services and applications by providing single sign-on and multi-factor authentication, automated provisioning and de-provisioning, effectively reducing the enterprise cost of identity administration. Today, the Okta Identity Cloud has over 5,500 pre-built integrations to applications and infrastructure providers, including Microsoft Office 365, Box, Salesforce and ServiceNow. Over 5,150 organizations, including 21st Century Fox, Adobe, Experian and News Corp, trust Okta to securely connect their people, customers and technology.
"Help AG's security skillsets are widely recognized and respected in the Middle East. As Okta increases its presence in this region, we look for partners that understand the value of identity and its impact on all businesses that want to focus on staying competitive and innovate, while securing the identities of their employees and customers." said Justin Doo, Territory Manager Middle East & Africa, Okta. "We're excited to be working with Help AG to bring identity-driven security mainstream across the Middle East."
Help AG will locally deliver Tier 1 and Tier 2 support services in the region on behalf of Okta. In addition to reselling the solution and offering value-add services, Help AG intends to leverage the Okta Identity Cloud within its own IT environment to strengthen the security of its cloud services and offerings. This is in line with the company's 'Help AG-as-a-Service' vision.
[1] https://pages.okta.com/2018-08-WBN-BuildSecurityFirstApproach-Customers-NA-MFA-Parent_01—Reg-LP.html?cid=2018-08-WBN-Okta-BuildSecurityFirstApproach-Customers-NA-MFA-WBS