Help AG Becomes Palo Alto Networks Traps Managed Security Services Partner In Middle East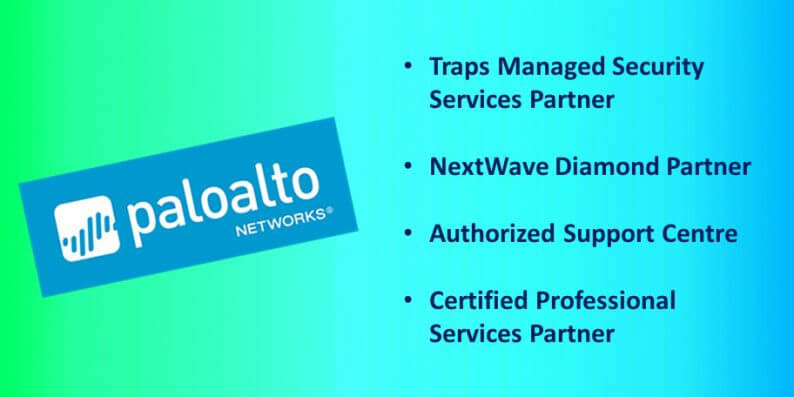 Dubai, United Arab Emirates- 7 May, 2017 – Help AG has extended its long-standing partnership with Palo Alto Networks by joining the vendor's Traps Managed Security Service Provider (MSSP) Program. Help AG will assist joint customers in reducing the total cost of ownership for Palo Alto Networks® Traps™ advanced endpoint protection while enjoying greater flexibility and access to game-changing technology and technical expertise. By joining Palo Alto Networks Traps Managed Security Service Provider Program, partners can provide effective and differentiated security services that reduce cost, increase average revenue per customer and maximize the addressable market.
"To achieve digital transformation, enterprises have been overhauling their IT infrastructures, utilizing virtualization, mobility, software as a service (SaaS), as well as public and hybrid clouds. This introduces the need to protect data in new environments, and in recent years, the endpoint has become a favoured entry point for attackers. As part of the Palo Alto Networks Next-Generation Security Platform, Traps advanced endpoint protection replaces traditional antivirus with multi-method prevention, a proprietary combination of purpose-built malware and exploit prevention methods that protect users and endpoints from known and unknown threats. Traps prevents security breaches, in contrast to breach detection and incident response after critical assets have already been compromised," explained Stephan Berner, CEO at Help AG.
"As a Palo Alto Networks Traps MSSP partner, we can drastically shorten the deployment time for this essential security solution through a flexible and cost-effective delivery model," Berner added. "Furthermore, as our expertly qualified team works around the clock, customers' IT systems will be monitored, and therefore protected, 24/7/365."
In addition to being able to offer Palo Alto Networks Traps advanced endpoint protection via an attractive OPEX-based model, Help AG will enhance its own managed security services (MSS) offering by utilizing the vast contextual threat intelligence data that the vendor delivers as part of its AutoFocus™ threat intelligence, WildFire™ threat analysis and Traps solutions. This adds to other unique competitive advantages of Help AG's MSS offering, such as compliance with regional laws and regulations, and its Information Security Management System ISO/IEC 27001:2013 certification.
Help AG has been a Palo Alto Networks partner in the Middle East for over eight years and is a NextWave Diamond Partner. The company is an official Authorized Support Centre (ASC), providing support services on behalf of the vendor on a 24/7 year-round basis, and also holds the status of Certified Professional Services Partner, responsible for deploying some of the most challenging and critical Palo Alto Networks installations in the region in various market verticals. "Given the duration and depth of our partnership, it was only natural that we embark on the next step by signing up as a Traps MSSP partner," said Berner.
"The combination of a complex threat landscape, a shortage of skilled security personnel and the need to reduce CAPEX (capital expenditures) is fuelling increased customer demand for managed security services. As a Traps Managed Security Service Provider, and having invested in Traps from the start, thus building up considerable expertise, Help AG has demonstrated its ability to offer our mutual customers a unique approach to preventing known and unknown threats. The result is unprecedented visibility and control, while simultaneously preventing all types of threats," said Michael Herman, vice president of channels, Europe, Middle East and Africa, Palo Alto Networks.