Help AG Achieves Fortinet Secure SD-WAN Partner Specialization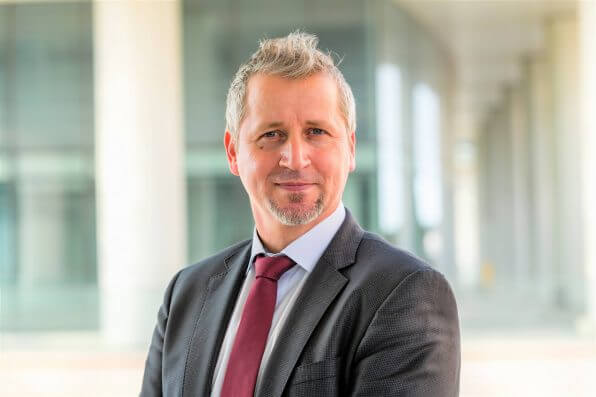 Help AG, the cyber security arm of Etisalat Digital, today announced that it has achieved the Secure SD-WAN Specialization as part of the Fortinet Engage Partner Program. As more businesses continue to work remotely during the COVID-19 pandemic, Help AG's collaboration with Fortinet, a global leader in broad, integrated, and automated cybersecurity solutions, has been helping companies intelligently and securely utilize distributed enterprise resources.
SD-WAN refers to Software Defined Wide Area Network, a virtual WAN architecture that allows enterprises to deliver high-speed application performance at the WAN edge of branch sites. New requirements to how applications are accessed, consumed, and delivered across multi-cloud and hybrid environments mean that SD-WAN can augment traditional WAN infrastructure to deliver more efficient access to internet connected resources.
Through Fortinet's Secure SD-WAN Specialization, Help AG's sales and technical teams have expanded their knowledge in SD-WAN deployment scenarios using the Fortinet Secure SD-WAN solution. As such, Help AG is able to help customers conceptualize, enhance, and troubleshoot their SD-WAN deployments. The flexibility and scalability of Fortinet Secure SD-WAN has helped customers make clever traffic decisions with security capabilities across devices – and together, Help AG and Fortinet deliver self-managed capabilities on secure SD-WAN platforms along with the benefit of flexible payment models (CAPEX to OPEX), while coupling SD-WAN with connectivity from leading service providers in the region.
In addition to the now urgent need to utilize infrastructure more intelligently, the surge in demand for Secure SD-WAN solutions has also been driven by the need for an improved user experience, lower total cost of ownership, simplicity, multi-cloud readiness, and better security overall.
In a fast-moving industry, specializations focused on market opportunities enabled by the Fortinet Engage Partner Program – such as the Secure SD-WAN Specialization – help partners be recognized and valued by current and potential customers as trusted partners who have the expertise, services, and technologies they need to fulfil their business needs.
Stephan Berner, Chief Executive Officer of Help AG said: "Managing IT infrastructure remains a critical challenge for companies amid the global disruption. More services are moving to the cloud every day, making the need to secure and utilize available infrastructure in the most optimal way a top priority. With applications for work from home, campus to cloud, data centre to cloud, and the ability to connect clouds together, Fortinet Secure SD-WAN is a significantly meaningful solution that helps ensure security as close to the user as possible and traffic decisions are taken in alignment with user needs to give customers an optimized path to services on the internet.
"Obtaining the Secure SD-WAN Specialization positions Help AG as a forward-thinking cybersecurity solutions and services provider. We are aware and responsive to our customers' need for Secure SD-WAN deployment that will increase their bottom line and enable them to utilize their organization's resources efficiently and securely. This knowledge, combined with the continuing growth of the SD-WAN market, is why we took the initiative to upskill in this field. Together with Fortinet, we help enterprises cost-effectively make the transition from insufficient legacy systems to a more intelligent and secure management of their distributed resources".