Data Center Tends For 2013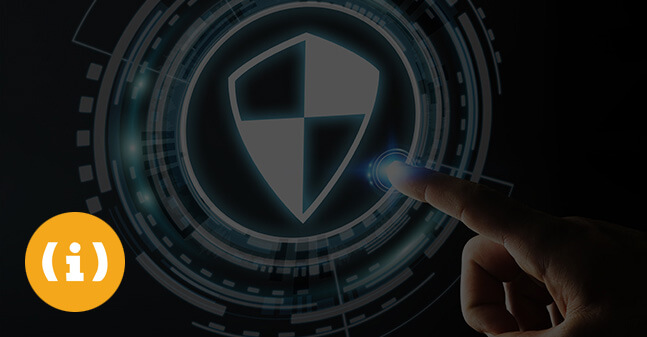 By 
Network Middle East
Experts unveil the top innovations and developments in the data centre sphere, which will become important, if not integral to new builds and data centre refreshes.
Companies can no longer afford to throw money at their data centres by buying more storage and components year after year, filling up data centres with equipment that may not be being used to its maximum potential. Enterprises are now looking at the best ways to utilise what they already have, reduce the equipment footprint and maximise efficiency.
Efficiency, reliability, modularity, scalability and security are the big five topics in data centres, according to Rajesh Rajan, sales manager, IT infrastructure division at Rittal Middle East.
Giving the economic conditions CIOs and IT users have been talking about issues around cost containment and issues in terms of energy costs and floor space and that has been a huge focus for end users.
"End users are asking how they can better utilise what they already have, 'what are some of the technologies that I can use to stretch the existing investment'. From a server perspective you have things like low energy servers and virtualisation, which is a massive topic of discussion. Virtualisation also has an impact on how much you would spend on infrastructure. I expect these discussions to go for another 1.5 years and that is from an overall data centre perspective," explains Aman Munglani, research director, Gartner.
Green IT is also huge topic of discussion in terms of power savings and efficiency and resource savings, and modular data centres have been a very hot topic of discussion around the ease of setting it up, and the fact that modular data centres are much less expensive to maintain.
With the big data tsunami that is hitting many enterprises, companies need to be able to scale-up fast or get a new-build data centre up and running within a matter of months, not years as was the case previously. Enterprises can no longer afford to wait a few years to buy a site, design the data centre, get the correct permits and fight through the red tape that new-builds require. It is also huge OpEx for enterprises to go and build the same data centre again; it does not make sense to build small because of economies of scale.
"People want a data centre facility immediately; they want to be able to move quickly. Traditionally building one would take two years from design and consultants to building and hand over. All that is changing now," said James Coughlan, business development manager Middle East at Cannon Technologies. Cannon develops data cabinets and metal enclosure systems for use in the data networking, telecommunications, electronics and technology industries with design and manufacturing.
Co-location
Co-location, where companies hire data centre space from a service provider, is a popular trend, with co-location companies and big data centres being setting up across the globe to provide IT as a fourth utility. The growing question now is why would enterprises invest in their own IT equipment when they can just tap into co-location data centres and get a provisioned service for a much lower cost.
Co-location makes managing the data far simpler for companies, as they do not need to spend their IT budget on maintaining the data centre and hiring staff to look after it.
According to Steven Foster, managing director EMEA at cabling and data centre solutions expert Siemon, the co-location trend is currently booming in Europe and North America and is starting to become popular in the Middle East region.
"Obviously there is a lot more existing business in Europe where there is more need to tap into co-location services rather than building their own data centres, whereas in the Middle East the infrastructure is still going in, so there is more hosting their own data centre, but I think we are seeing the same questions being asked; why do it your self when you can use a hosting service?" says Foster.
However, Siemon warns that it is vital for companies to do their research before settling on a co-location provider.
"In Europe we have seen different types of companies in this market doing things very differently, some are very focused on building a long term infrastructure and giving their clients the best level of service and others are much more fixed on short term building the least cost infrastructure to get the fastest return on investment, like two to three years. They are putting in lower grade equipment, trying to build an infrastructure which will give them the fastest return on investment from their customers that they are leasing the equipment out to," Foster explains.
Siemon is currently working with several co-location companies and is looking at what is the most sustainable infrastructure that the co-location providers are going to get the best performance out of.
"In terms of cabling, the general point is that is represents about 2% of an IT build, but it lasts about 10 to 15 years, so the active equipment is being changed out every two to three years, it is the most expensive IT cost and they want all the latest and greatest kit. On the cabling side there are a lot of people who put in the lowest cost equipment and then expect it to last for 10 to 15 years. Our message is to look at the long terms aspect of what you are investing in," Foster states.
According to Mervyn Kelly, EMEA marketing director at network specialists Ciena, research done by 451 Research on the Global Hosting market showed that it reached $25 billion in 2012.
"The availability of professionally run data centre facilities can be especially attractive to smaller companies who do not want to invest in building their own facilities or risk the low security or low bandwidth to an on-premise room in their building.  These facilities can also augment existing company's data centres by offering a backup facility connection, or connection to a data centre located in a different geographic region," said Kelly.
With the wider range of services that data centres provide, such as co-location, managed services and cloud services, companies can start with a server rack in the co-location room, expand to a managed backup service, and further expand via a high-speed LAN cross-connect to cloud services offering on-demand server instances or storage.
Business benefits of co-location
The business benefit is the cost, both on the capital investment side and the operating expenditure side because enterprises do not have to invest in the equipment themselves; they are paying on a usage basis.
On the OPEX side enterprises don't have to have teams permanently employed to manage the data centre.
"The best way to think about it is businesses like Amazon, where they get huge amounts of demand at certain times of the year like Christmas and then they need to flex up in a huge way, but they don't want to have this capacity all year round so if you outsource or lease it then obviously you can take more bandwidth at critical times of the year when your customers are going to require more capacity," explains Foster.
Enterprises would usually have to put in the highest data centre capacity just to cope with peak times, but co-location just gives flexibility as well as data centre cost improvements.
The other benefit is that the co-location companies are experts in what they are doing, with highly trained staff and the best infrastructure, whereas if you were to have an in-house data centre you may not have the expert staff or top-notch equipment available.
However, while co-location may be a cheaper option for enterprises, they may not be able to handle large rack requirements at short notice.
"If my IT is creaking at the scenes and I need to outsource all of the IT systems and move into a data centre and need 200 racks, what do I do? Co-location companies want to be able to say we have 100 new racks ready to go if you need them, but 200 racks will take about a year to set up," states Coughlan.
If an enterprise wants that much capacity, nobody has that much space available immediately, explains Coughlan.
The modular data centre
Cannon's answer to this dilemma is the modular data centre, an important and growing trend that allows companies to pick a size, pick a design and add extras to the modular design if they wish. The latest version of the modular data centre has moved on from the typical 40-foot container to a flatpack format that can be either put up by the supplying company or by the client. The problem with the 40-foot container format is that a company can only ever have a 40-foot container and it might not want that much space.
"If an enterprise goes to modular data centre provider and says he needs 200 racks, it is fine. The design is set, the specification is set, the build quality expectation is set, everything is done. It is almost like ordering a new car.
The enterprise just needs to decide what parts they need. Traditionally you would need to put up a building, get architects, get construction companies involved, but this is fading away more towards pre-determined builds and that is what people now want," says Coughlan.
Its is the speed and ease of deployment that is the biggest factor in making the modular data centre a key market instigator, and, according to Cannon Technologies, modular data centres are going to be the way data centres are built in 2013 and beyond.
"VISA for example are looking at modular data centres because they can get it when they want it and don't have to worry too much about what they will need in five years," says Coughlan.
Cannon says that it is getting more and more requests for modular data centres in the Middle East region and that companies are planning five or ten years ahead and looking at how the modular data centre can be built out.
"Keep an eye on the modular data centre space, it is going to be quite big, especially in this region because of how quickly they can be deployed and because we cut out all of the skill set requirements that can be sometimes difficult to find in the region when building a data centre," states Coughlan.
Energy conservation
As IT develops, gets more complicated and enterprises get into clustering and bring in more blade servers with greater heat densities, which require greater cooling and more power, so companies look to find more energy efficient ways of cooling their data centres and ways to trim their energy usage.
"Power efficiency is a key concern since typically power is 42% of the data centre's operational cost.  Modern data centre designs are aspiring to LEED Certification.  Leadership in Energy and Environmental Design (LEED) is a rating system for the design, construction and operation of green buildings.  A data centre with a LEED Gold or Platinum level would have significant thought and investment in water efficiency, energy, atmosphere, materials, environmental quality, innovation and design.
For example, some LEED certified data centres have geothermal cooling solutions and solar power," explains Kelly.
One of the unique challenges in the UAE is that free to air cooling cannot be utilised because of the extreme outside temperatures, meaning that many of these innovations and products that are coming out to save energy cannot be used the region. However, on the other hand, our energy costs are not as high.
"When it comes to building a data centre in the United Arab Emirates what a lot of people think about is energy conservation, trying to be economical, the construction environment in the Middle East is up there in terms of green build with anywhere else in the world," states Coughlan.
Enterprises are also becoming more concerned about monitoring their data centres because of the regional issues with heat, humidity and security; they want to see what is happening so they can plan for the future.
Virtualisation and convergence
Organisations are looking to cut costs, both OPEX and CAPEX, so are looking at having dynamic data centre solutions, not static data centre solutions.
Energy savings and the growing green trend tie very neatly into virtualisation, a cost-effective solution to ensure that companies are fully utilising their existing hardware.
"There is no one who builds a data centre today who does not think about virtualisation. The main driver for that is being able to save on the hardware and the complexity of the hardware and saving on the power that is required to run that hardware," said Nicolai Solling, director of Technology Services at helpAG Middle East.
In the region enterprises are showing a strong interest in virtualisation with the majority of large companies having virtualised 20% to 30% of their data centres.
"We have seen some people moving from just testing virtualisation offline to implementing virtualisation online and then people are starting with at least 5% to 10% virtualisation in their data centre and we have seen people who are more ready to adapt the virtualisation 100% in their data centres. Wherever we have a customer with a big university or bank, asking for a data centre solution we see they are looking for more specified network that is optimised for the virtualised set up," says Samer Ismair, system engineer, MENA at network expert Brocade.
Companies are now looking for a scalable data centre solution that they can build up, optimised for virtual machine set up and at the same time is already convergence ready.
The term convergence is new and people have just started learning what convergence means inside a data centre.
The converged system is one in which the server, network and storage layers are increasingly aware of each other and work together closely to try to ensure optimal resource use for predefined applications.
The current data centre transition to a converged data centre has begun to streamline application delivery even farther. Today's data centre environments have begun to benefit from many pre-integrated, pre-tested (ie converged) infrastructure solutions now coming to market from a consortium of network, server and storage vendors.
"Some people have already started trying to test convergence, but convergence as a technology is not yet mature, so that is why most of the big vendors who do data centre solutions make sure that the solution delivered to the market is convergence ready so whenever the customer is really ready with this technology to move forward, then he can enable such technology within what he already bought from the vendor," states Ismair.
High availability
A key thing that is sometimes forgotten when talking about data centres is availability.
"The reason why we do not run our servers in a broom closet in our hallway is because it is very difficult to make high availability for that environment and we still see that in this part of the world, that the data centres are very much about creating this cocoon or highly available environment which is very hard to achieve on an enterprise level," says Solling.
"Simple stuff like power, where in certain areas we have customers that are running on diesel generators, they are ok, but they do break down, so that is why we have to create this cocoon of high availability, so by having the right kind of UPS and cooling in place so that an external event does not impact our access to the data." One of the key thing here is also that a lot of the systems that are running in a data centre today are fairly complex to bring live, so if you have constant service outages in a data centre it will not just impact the availability of your data centre, but also on a longer term perspective affect the data – you may get some data loss if the data centre is going up and down.
The Uptime Institute has defined a set of data centre tiers used to describe different site infrastructure design approaches to implement different levels of availability.  For example a Tier one design may only take three months to implement and may have up to 28 hours of downtime per year.
A more robust Tier three design with active cooling and redundant power could take 20 months to build and offer less than two hours annual downtime.
"Availability solutions also involve connectivity to multiple data centres which typically is both in-region [less than 200 km] and out of region [1000's of km] distance.  Multiple data centre connectivity provides a range of potential redundancies from just standby capacity to continuous availability in an active/active operation," states Kelly.
Consolidation
Riverbed recently did a study with 500 IT decision makers across the EMEA region and most specifically in the UAE, where it interviewed 50 IT decision makers, asking them exactly where they want to spend their money and what their IT trends are.
"Those trends are very interesting because the top three are related to consolidation. Server virtualisation is the first priority, data centre consolidation is the second priority and storage consolidation is the third priority of IT decision makers in the UAE, so all round consolidation is the trend," explains Philippe Elie, director of Operations, EMEA at IT performance optimisation experts Riverbed. According to Riverbed, 54% of EMEA-based IT decision makers are willing to virtualise their servers, the reason for that is cost reduction, and the reason they want to consolidate their environments is to improve security and control.
"Bandwidth may be expensive in countries out side the UAE and for customers it is a real pain and when we ask them the question what are the barriers to all those consolidation efforts the barrier number one is the network. This is what Riverbed is about, making networks work efficiently and eliminating distances," says Elie.