Bright Outlook For Regional Channel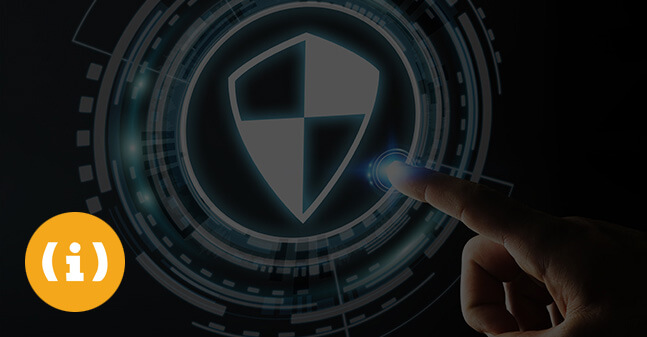 By Channel Middle East
In spite of the geo-political instability in some countries in the Middle East, the regional channel remains in buoyant mood for the year ahead. Most pundits are predicting 2015 to be a bumper one for the regional channel.
Although the overall business climate in the regional channel continues to improve, there is still some elements of uncertainty especially in the PC segment, where sales of desktops and notebooks had stagnated for seven consecutive quarters before reporting growth in sales, with research firm IDC reporting that sales of PCs in the Middle East and Africa grew 2.2% from Q2 2013 to Q2 2014, to total of 4.5m units shipped in the second quarter last year.
For many channel players, the first half of 2014 was steadier and showed a lot of promise although that buoyant mood seemed to have ebbed towards the end of the year.
Despite this, the spread of new technologies, a business landscape that has become increasingly consumerised in its use of IT gadgets and applications, and the impact of big data, cloud computing, and virtualisation on enterprise computing models, is leading industry pundits to predict a bright outlook and a bumper 2015.
In fact, most commentators are forecasting steadier conditions, greater investment in innovative technologies and business strategies across government, public and private sector in 2015.
"I feel the channel on all levels, vendor, distributors and resellers, have again started to invest into new businesses, assess parts of their business and 'changed the switch' for better prospects. We have all become entrepreneurial again and all of this has created focus and specialisations. We can all be proud of what we have achieved in 2014 and looking positively into 2015," said Mario Veljovic, VP, Solutions MENA at Global Distribution FZE.
Veljovic said the political stablility in countries in MENA, such as Morocco, Tunisia, Saudi Arabia, UAE and Oman will prove strongest in 2015 in terms physical security, analytics, BI and virtual desktop infrastructure (VDI) will dominate the headlines this year
Stephan Berner, managing director at systems integrator Help AG, said a simple reason for optimism in 2015 has to do with the growth of the regional channel last year. Berner added that last year, there was a lot of instability in some countries in the Middle East, however, on the whole, the effects remain concentrated with minimal spillage into neighbouring regions. "In 2013, Help AG posted over 80% year-on-year growth in revenues and also managed to double its employee count. We are on track to post similar figures for 2014 as well," he said.
In fact, Berner added, the growing threat for cybercrime being carried out by hacker groups and state-funded players is actually creating new opportunities for business. "In our own experience, we are not seeing any instability at all as the economic performance of many countries in the region has been strong and the strategic initiatives around information security have been well-funded by enterprise and government organisations.
Khwaja Saifuddin, senior sales director, Middle East, Africa and India at storage solutions vendor WD, agreed and said indications are that most of the MENA countries will see a surge, and this is being led by the absorption of new products and technologies across segments including consumer, SMB and enterprise. Saifuddin said the UAE will continue to be a strong market for WD thanks to a healthy spending power, high-speed fixed and mobile broadband connectivity, the adoption of mobile computing devices and the need for storage solutions, such as NAS devices, to seamlessly store, share and protect content. "Demands for increased security in homes and offices is also driving the demand for surveillance solutions, which – like most home and SMB NAS systems – are sold without built-in storage," he noted. It's for this reason that we expect NAS hard drives and surveillance drives to be implemented in homes and SMB offices in the region.
Indeed, SMB spend on IT held up throughout 2014 and channel partners that have started to respond to global trends such as cloud, big data and BYOD with tailored bundles of services are beginning to reap considerable benefits.
Mario Gay, general manager at regional distributor Mindware, said the Middle East has witnessed a marked growth in the SMB sector largely due to the many infrastructure projects being rolled out that are filtering through to small and medium-sized business.
Gay said this trend is positive not only in the UAE, but the Middle East as a whole because small firms in different market verticals are showing willingness to invest in the growth of their businesses. "As opportunities open-up for channel partners in the Middle East, resellers should identify areas where they would like to grow their business and invest in skills development," he said. "Doing so will ensure that they capitalise on the many opportunities in 2015."
At Veeam Software, Omar Akhtar, regional channel manager – MENA and SAARC, concurred and said virtualisation, storage and cloud technologies have been adopted very aggressively in the MENA region and that makes the entire region a hotbed of opportunity especially in the SMB sector.
Akhtar added that this development enables the company to evangelise about Veeam Availability Suite and how the high availability solutions can efficiently tackle protection and management challenges. "Another factor that will prove influential in 2015 is that a lot of people are now entertaining cloud services, and our business is very closely aligned with cloud computing," he said. "Veeam Cloud Connect, (part of the new Veeam Availability Suite v8) and its availability from the Azure Marketplace gives service providers the ability to provide Veeam backup hosting services seamlessly, allowing private networks and the public cloud to work as one."
Denny Liang, general manager, TP-LINK Middle East said, the SMB channel market is very active in this region at the moment. Liang added that TP-LINK has been developing its business in this segment in UAE, Iraq, KSA, and will be adding more countries in 2015. "We are also expanding our business in Egypt, South Africa and other African countries," he explained. "We have so many markets to work on to develop the business as SMBs are looking to channel partners for invaluable advice."
While there is widespread agreement that business will be steadier in the region led in part by huge infrastructure projects being rolled out in Saudi Arabia, and UAE, other countries especially in North Africa are also showing considerable potential.
Sebastien Pavie, regional sales director, MEA, SafeNet, said countries in the region, such as UAE, or KSA, have been undergoing major government revamps in 2014, with 2015 looking to bring more spending from the government sector, as a number of mega projects are being carried out in the GCC countries to establish new economic cities that are supported by state-of-the-art infrastructure and technologies.
"Nationwide e-government and m-government initiatives to facilitate public services are underway in many countries and they all require IT infrastructure that can support these services," Pavie added. "A number of government entities have launched modernisation drives focused on bringing their IT infrastructure and systems up to date so as to ensure efficient day-to-day operations."
Global's Veljovic agreed and said governments will further invest into stability by generating employment opportunities for local workforces across the region and education. "Further investments into security, such as CCTV, airport security and analytics are all areas where resellers should focus on," he noted.
Veljovic reiterated that resellers must embrace solutions selling as many vendors start offering "out of the box" solutions to address key technology trends. "These are easy and fast to deploy and will reduce service cost," he added.
WD's Saifuddin added that the channel has to be educated and focused on what they have to offer. "They should have sufficient knowledge on the real world usage scenarios of the product or solution, so that they can advise their customers on how to proceed," he said.
He explained that channel players have to differentiate themselves by going the extra mile to deliver a great customer experience, which ensures that the customer will come back for future requirements as well. "Repeat, sustainable business is key to sustainability and meeting business goals in the year ahead and beyond," he said.
While consumerisation of IT is also reviving margin prospects in specific product areas such as printers, Naji Kazak, director, Channels at Lexmark Middle East, said the rapidly changing economic scenario, combined with continuous technological innovation, makes this a particularly challenging time for the channel. "The traditional foundation of hardware still remains however, customers want more than a simple 'hardware, supplies and maintenance' operation," he said.
Mohammad Mobasseri, CEO at emt Distribution, said the company has seen more channel partners being active in 2014. "As an IT Security VAD, we have seen that more reseller partners are focusing on solutions-selling in countries like UAE, and KSA," he remarked.
Mobasseri added that aside from that, there is need for resellers to spend time on educating their teams in order to be ready for the main challenges that lie ahead in 2015. "Focusing on solutions-selling in the enterprise sector although sales cycles are longer, will pay huge dividends to partners that have the capabilities to deliver and implement solutions," he said. "It will be equally profitable to sell solutions to the SMB and consumers segment as the market landscape is still not highly competitive for this kind of approach to IT reselling."
Killer Apps
As the world continues to be increasingly connected, vendors, distributors, resellers and customers are spread across the globe and are all connected through information. Tied to this connectivity is an increasing demand for mobility and growing amounts of business information that needs to be shared, processed, stored, indexed and searched.
Dan Smith, head, Integrated Marketing for the Middle East and Africa region at Xerox said customers wish to add value to their business by the use of strategic IT initiatives and vendors need to deliver service-led offerings that allow customers to focus on their core business. "Consumption of IT services, pre-packaged and annuity driven is a good example of this trend and we are seeing significant demand for this type of high quality offering and not just cost down approaches," Smith noted.
NetApp's Graham Porter added that data and specifically video growth will drive huge storage growth across the region, especially as we see increased bandwidth with lower cost being made available. "As the region continues to develop its security solutions using state-of-the art equipment in the lead up to EXPO 2020, NetApp's E-Series provides a line of external storage systems designed to meet today's video storage challenges," he said.
Manish Punjabi, channel marketing manager MEA, Alcatel-Lucent Enterprise, said the tectonic shift from personal computer to personal cloud – a new era led by smartphones and tablets – requires high speed and always-on wireless access. "Our voracious appetite to consume social media on the go has spawned a generation of Quasimodos, hunched over their devices in hotels, trains, restaurants, elevators and many other places," Punjabi said, adding that this will create opportunity for WiFi vendors and resellers across all verticals.
"I foresee big technology brands like Intel, Microsoft and Google being aggressive with their products and the verticals suggest some promising new brands have already partnered with them in bringing some real robust products to the market," said Ali Mohd Akbar Khan, assistant general manager at Bahrain-based A.J.M. Kooheji Group.
Evolving channel models
The rapidly changing economic scenario, combined with continuous technological innovation is compelling reseller partners to change their business.
Venkatasubramanian Hariharan, regional sales director, Canon Middle East, said the channel will have to cater to a value IT enterprise business model rather than a volume-model in order to sustain and grow profitable businesses. "This essentially means that resellers will have to work closer with vendors and other partners as there will be pressure on resellers to deliver value-added offerings," Hariharan said.
He said the channel relationships with its corporate customers will evolve from traditional business models to long term commitments and revenue models. "While these models will provide the channel the ability to secure customers and revenue with high profits over a longer period of time, it will put pressure on the financing schemes of partners," he added.
"At the moment, we are seeing mushroom growth within the regional channel ecosystem but we believe that in the coming years this will move towards consolidation. In order for the channel to continue to grow, there is still a need for continued investment in technical training and skilled human resources. We believe these two areas will be key influencers to the channel delivering better services and logistics," said Anish Kanaran, channel director at Epicor Middle East, Africa and India.
Sakkeer Hussain, sales and marketing director at D-Link MEA, agreed and added that partners are the key to any vendors' success and at D-Link, the company is working out the best solutions for reseller partners in terms of pricing, services, delivery and logistics schemes. "In general, channel partners have their own individual business models, which makes it difficult to generalise a channel model, trend or evolution. But on a more specific note, we have been observing that many vendors and distributors are expanding their presence in the region by having local offices in many of our neighbouring countries to have more focus there," he said.
Hussain said this will help the channel to have more support in terms of finance, service and logistics.