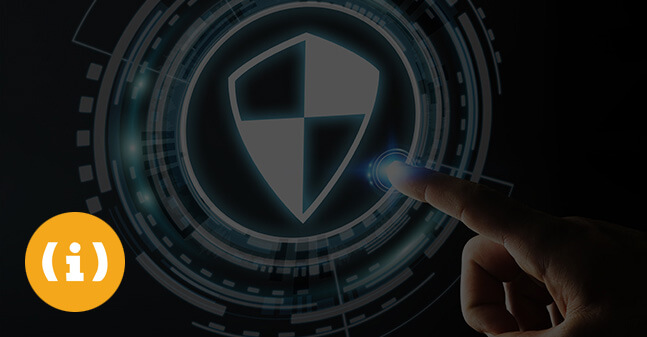 2015 marks Help AG's 10th year anniversary. In an exclusive interview, the company's Managing Director, Stephan Berner, discusses business and success strategy.
Information security was a little known concept in the Middle East region 10 years ago. Having recognised the potential the market had to offer, Help AG established its corporate entity in the region in 2005.
"It has been a good learning curve and no looking back since then," says Stephan Berner, Managing Director, Help AG.
"The information security market was very young in the region, back then. The market is considered to be one of the wealthiest but has political instability challenges. However, both these aspects are the perfect ingredients for success for an information security specialist."
The general mindset that existed among customers when it came to deploying solutions to secure their data was, 'who will compromise my infrastructure and why should we invest in IT security?' Fortunately, this has evolved considerably over the years.
"We have observed certain kinds of paradigm shifts in the last decade. On one hand, there has been the evolution of businesses. The moment a country is open to international markets, they need to comply with certain kind of security standards."
Middle Eastern countries such as Saudi Arabia and UAE interact with other global markets on a regular basis, therefore it becomes very important to focus on the security aspect. Most organisations deploy security measures as an after-thought rather than from the beginning itself. And has that changed much today?
"No," says Berner. "There is still a long way to go. Many organisations have not understood the importance of the information security aspect. When you look at it from the investment point of view, 80 per cent goes to infrastructure and 20 percent goes into the security space. But this is changing gradually."
Help AG was one of the first consultancy companies to deliver security services for the Abu Dhabi government. Standards such as GRC – Governance, Risk and Compliance, established by Adsic in Abu Dhabi five years ago have helped government entities to be more secure. A similar framework in Dubai called ISR – Information Security Regulation, have helped organisations here.
"We have successfully implemented these standards on behalf of the Dubai government as well. Usually global organisations, be it financial institutions, healthcare or international airports, need to comply with international standards. We are well established in the market delivering ISO 27001 services, which is around risk assessment, risk management and risk treatment."
The solutions provider has helped organisations to increase their security postures by looking into policies, procedures and processes along with the people aspect of running a business.
"It is also important to understand that information security should enable a business and not limit any kind of aspects," he adds.
Most people might consider engaging the right technology right from the beginning as a milestone. However Berner says, "We believe that to be an ongoing development within the organisation. We do have a pre-selection methodology based on technology segments, addressing certain kind of requirements within the IT security market. They are based on technical, commercial and organisational aspects. We are trying to identify the right technology for the upcoming players in the industry."
The company boasts of technology partners such as F5 Networks, Palo Alto Networks and Blue Coat. Having invested a lot of time, effort and money into technical certifications thanks to the portfolio of brands it caters to, Berner considers Help AG to be a true solutions partner and not simply sell the products. Today the company is an authorized support services partner and offers level 1 and level 2 support on behalf of the principles.
"Additionally, we are also a professional services partner, which means we utilize our resources to implement vendors' product solutions on behalf of any customers in the Gulf."
Although the information security services and solutions provider started out with Dubai as its business hub, it was also important to establish its legal entity in Abu Dhabi. "We did this in 2009. Also, more than a month ago, we opened up our Saudi operations. This means, from now on we are present, active and operating locally as a major player in the IT information security space, which we consider as a huge milestone."
A factor that distinguishes Help AG from the competition was that, right from the beginning, the focus was on delivering professional services.
"Most organisations were focusing on products but we never did so. We had many vendor partners who challenged us when they heard about our services business approach. They weren't convinced it was a profitable business model. And 10 years down the line, we have proven it to be successful."
The factors to which Berner attributes the company's success to are two simple concepts – quality delivery and customer excitement.
"These are part of our corporate principles. Whenever we engage with an organization, we have to comply with this ourselves. Help AG is well known for technical reputation and expertise, hands-on expertise, engineering, professional services and support services. And then customers usually say we are expensive, which is positive because we offer premium services and solutions."
Launching Managed Security Services (MSS) earlier this year is another achievement for the company.
"Last few years, we have elevated ourselves to be in a position to provide top-notch information security consultancy services and that has helped us understand customers from a strategic point of view. MSS is considered to be another big milestone for us. It is an operational service. From a business point of view, we are providing a service on an OPEX-based model. MSS was most probably one of the more strategic interim project we started back in October 2013. We took our time to launch these services because we wanted to make sure we did things right."
Over the next couple of months, we will see the information security services and solutions provider increase its team and expand to other geographical areas.
"If you look at our mission statement, you will see that we want to be the number one trusted partner for organisations in the information security and services field in Middle East and Africa. And that will be our focus going forward."
Having sustained a growth rate of 70 per cent year-on-year, Help AG is primed to become a $100 million plus company by 2018.
"And this can only be accomplished by having the right people in place who contribute to the success of the organisation," Berner adds.