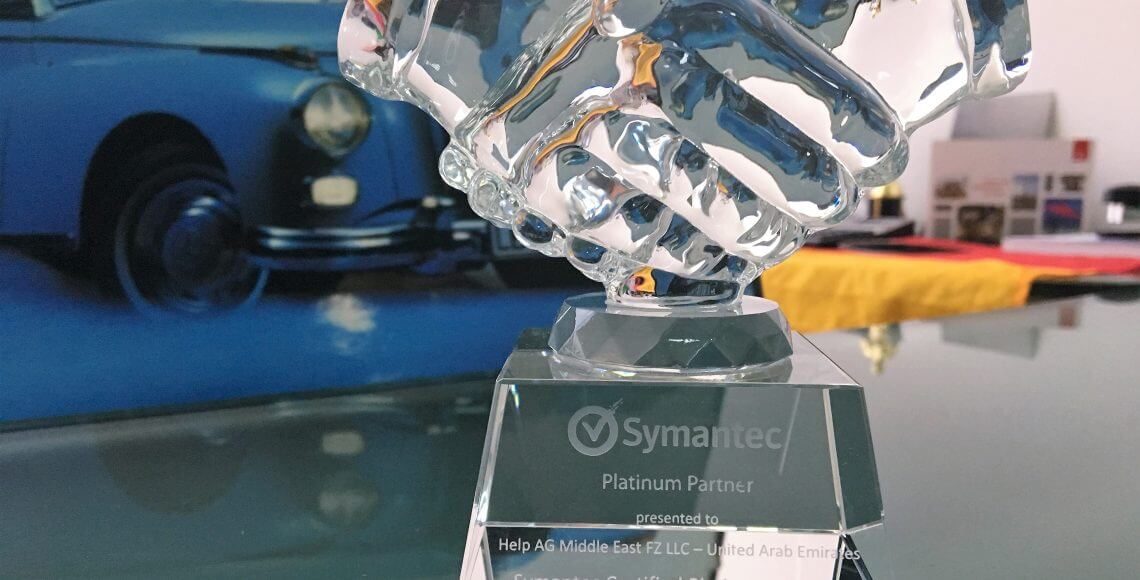 2016 was a great year for Help AG. We managed to achieve an impressive 42% YoY growth rate and delivered on several successful projects for both new and existing customers.
Not one to rest on our laurels though, we've already got our sights set on a very successful 2017. And thanks to our vendor partner Symantec, just a week in, we've already got great news to report. We've now achieved Platinum Partner Status under their Secure One channel partner program. Apart from the recognition, which we are of course very grateful for, this translates to a number of benefits for our customers which I'm eager to tell you about.
First Off, What Does Platinum Partner Status Mean?
To become a Symantec Platinum Partner, we had to meet several criteria including technical validation, customer references, and sales certification requirements which confirmed our high level of technical expertise on the vendor's portfolio. We also managed to grow our business with Symantec in the areas of Information Protection, Core Security and Threat Prevention.
How Does This Benefits Our Customers?
Instead of diving into an extensive list of benefits that we as a Platinum Partner now receive, I'll try to keep it short and sweet. Basically, the status entitles Help AG to the highest level of support from Symantec and access to benefits and technical resources that will in turn, enable us to better serve our customers. This means that if you're facing challenges in the areas of Data Loss Prevention, encryption, endpoint protection, and data centre security, we're now more qualified and ready than ever to serve your needs.
But Wait! There's More…
In addition to being a Symantec Partner for over a decade, we have enjoyed a fruitful decade long partnership with Blue Coat Systems too. As you may know, they too are now a part of the Symantec Group.
Thanks to years of investing in trainings, certifications and resources, we have achieved the statuses of Blue Coat Elite Partner, BlueTouch Support Partner (BTSP) and Blue Coat Professional Services Partner (PSP). This makes us one of the most qualified partners for Symantec in the Middle East!
So, the next time you think Symantec, think Help AG! You can then be sure that you'll get the full support of a partner that is fully qualified and capable of addressing the complete life-cycle of this vendor's market-leading security solutions.
Blog By:
Farhaan Shaikh, Manager Cybersecurity Services & Vendor Strategy