Help AG 360-Degree Services Portfolio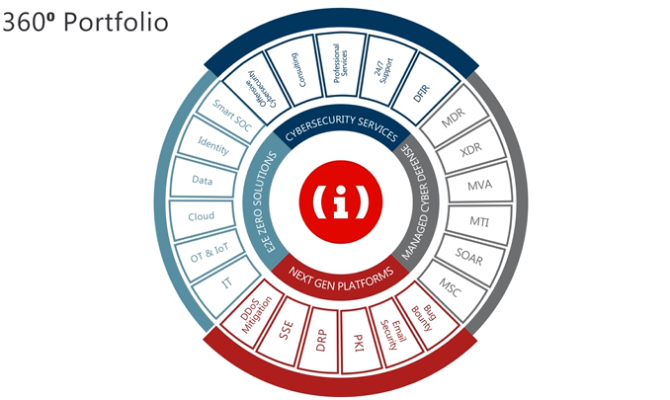 The region's most trusted cybersecurity advisor, Help AG is proud to present to you our latest end-to-end 360-degree portfolio of future-ready services, solutions and platforms that will provide unmatched value to our customers by strengthening their cyber resilience and safeguarding their business in their digital transformation journeys from day zero and beyond.
With our 𝗘𝗻𝗱 𝘁𝗼 𝗘𝗻𝗱 𝗭𝗲𝗿𝗼 𝗧𝗿𝘂𝘀𝘁 𝗦𝗼𝗹𝘂𝘁𝗶𝗼𝗻𝘀, you can ensure visibility, assessment, and protection of your IT & OT systems. Help AG has always been an advocate and leader when it comes to service centricity, and that's evident in the breadth of our 𝗖𝘆𝗯𝗲𝗿𝘀𝗲𝗰𝘂𝗿𝗶𝘁𝘆 𝗦𝗲𝗿𝘃𝗶𝗰𝗲𝘀, which ensure you can assess, and defend your data and infrastructure in the best possible manner with us. With the largest MSS team in the region and an unrivalled strategy, our 𝗠𝗮𝗻𝗮𝗴𝗲𝗱 𝗖𝘆𝗯𝗲𝗿 𝗗𝗲𝗳𝗲𝗻𝘀𝗲 is the best investment when it comes to empowering and enabling 360-degree cyber resilience. And with in-country 𝗡𝗲𝘅𝘁 𝗚𝗲𝗻 𝗣𝗹𝗮𝘁𝗳𝗼𝗿𝗺𝘀, we continue to keep setting new milestones in terms of innovation and convenience, while maintaining compliance throughout.
Think Forward. Think Help AG.