Five Tips To Modernize Your SOC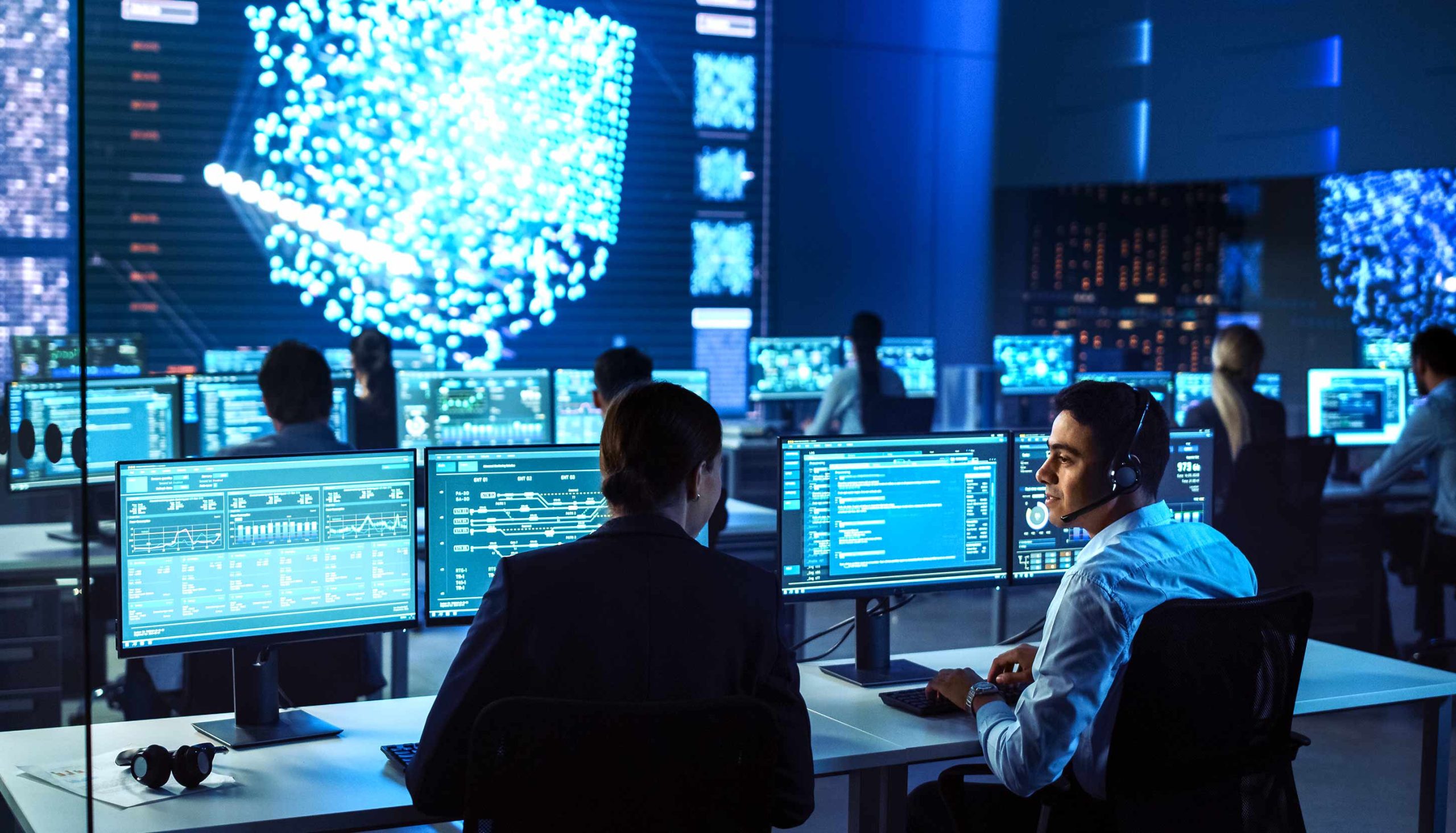 Today, users, applications, sensitive data, and critical business processes all reside within multi-cloud and distributed environments. Cloud hosts, SaaS providers, mobile devices, apps and the Internet of Things (IoT) all collect, process, and store data. With the evolution of new technologies, threat actors have also advanced by utilizing sophisticated tools and tactics to evade traditional detection mechanisms. Thus, an organization's detection and response strategy must develop to cater to this ever-changing threat landscape and increasing business demands. It is already known how difficult it is to get to scale and realize the value of your security operations with a traditional SIEM (Security Information and Event Management). Just imagine, with the complexity and volume of today's hybrid data centers, it is nearly impossible to depend on just your traditional SIEM to be successful.
The prudent question is, how do you modernize your Security Operations Centre (SOC)? The answer is not simple and straightforward. Based on our experience through serving large enterprises and government customers, below are 5 tips that can help you transform your SOC.
Utilize User and Entity Behavior Analytics (UEBA) as a Mandate, Not an Option
Writing correlation rules for thousands of different possible scenarios with continuous fine-tuning is no longer practical. The use of anomaly detection reduces alerts to a manageable level for SOC analysts, allowing them to work more efficiently and focus their attention on the threats that matter the most. UEBA also helps in providing a context to raise alerts based on risk profiles of users and entities, which in turn helps in the prioritization of events. With remote working and the increased adoption of cloud, the capability to perform risk scoring of users or entities and detecting threats like malicious insiders and data exfiltration has become a necessity and no longer an option.
Is Cloud the Right Option for Your SOC?
Maybe you still have this confusion and are considering building a data lake on-premise. Unless you are a hyper-sensitive organization subjected to mandatory requirements to host all services on-premise, a cloud option for SOC is preferred. Opting for a cloud service that is delivered in-country, allows you to comply with local regulations, scale as per need, and utilize modern data lakes to run advanced analytics – AI/ML, without the need for a heavy investment to set up an on-premise SOC. When users are working from anywhere and everywhere, the entire network perimeter is moving to the cloud, so why restrict your SOC to on-premise?
Process Automation is a Valuable Investment
SOC burnouts, alert fatigue, and poor Mean Time To Detect and Respond (MTTD/MTTR) are detrimental to SOC investments. Process automation help reduce the workload and optimize the most valuable asset of any SOC – humans. Automation, when applied correctly, can reduce human intervention in time-consuming and often mundane tasks like enrichment, response, and reporting – work that can contribute to burnout. Thus, we see that usage of technologies like SOAR (Security Orchestration, Automation and Response) has become an essential part of a SOC.
It is a Platform, Not a Point Product
SOC operations don't end with one product or just security logs. As UEBA becomes an essential component, other technologies that also provide more insight and data boost the effectiveness of a SOC. Technologies like EDR (Endpoint Detection and Response), NTA (Network Traffic Analysis) /NDR (Network Detection and Response), CSPM (Cloud Security Posture Management), and SSPM (SaaS Security Posture Management) help to increase visibility and response capabilities across the organization. Hence, customers now require a SOC platform that can unify multiple products, provide more visibility and simplify operations to ultimately deliver much more value than a standalone SIEM product.
Managed Detection and Response is Mainstream and Expanding
Given the shortage of cybersecurity skills in the market, most organizations are now looking for not just a tool but a service with tangible deliverables. This can help augment the skills organizations already have and allow them to focus on more strategic security initiatives. It takes skilled people, mature processes, and next-generation technology to run an effective SOC, and an MSSP-delivered MDR (Managed Detection and Response) service is the best way to reach this maturity.
At Help AG, we continuously innovate and create new value propositions for our customers. With Next-Gen Cloud SOC, we can help you modernize your security operations, where we do all the heavy lifting with our Managed Detection and Response service so that customers focus on 'what really matters' i.e., high fidelity threats and response. For more information, please reach out to us to connect with our experts on Next-Gen Cloud SOC.