Summary
Over the past two years, organisations have transformed digitally at a rate, pace and reach never experienced before. However, this digital transformation and heavy reliance on IT have also shown how businesses can be disrupted without proper cybersecurity capabilities in place, with organisations experiencing increased occurrences of breaches and falling victim to ransomware or malware attacks.
The sophistication and persistence of adversaries continue to grow, and in-house security teams are struggling to keep pace – making Managed Security Services (MSS), with multilayered expertise and experience, and a next-gen CSOC the need of the hour.
In this Security Spotlight Forum, Help AG along with our marquee partners in the field of MSS, highlighted t the threat landscape in the region and the services organisations should consider as they embark on their digital transformation journeys to become cyber resilient with an intelligent edge, enabling them to secure connectivity round-the clock without compromising productivity and user experience.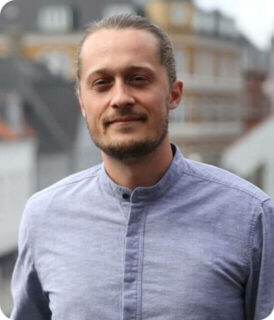 Kasper Mathias Svendsen
Head of design at lunar